ITP Corp changes domain after reported blocking in UK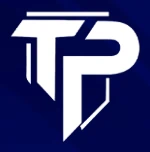 UK internet service providers have begun blocking ITP Corp's website.
The ITP Corp Ponzi scheme was originally hosted on "itpro.top". A new clone website has now been launched over at "itp.club".
In what appears to be an attempt to thwart fraud control efforts in the UK, ITP Corp hastily registered its spinoff domain on October 19th, 2023.
Why the FCA hasn't yet issued an ITP Corp securities fraud warning is unclear. As of October 8th, 2023, MLM cryptocurrency investment schemes are outright illegal in the UK.
Although recruitment has now spread to other countries, ITP Corp exploded in the UK over the past few months.
SimilarWeb tracked just under a million visits to ITP Corp's website last month. Top sources of ITP Corp website traffic are the UK (33%, up 71% month on month), Poland (20%), Canada (11%) and the Netherlands (6%).
ITP Corp recruitment had begun to slow down in the UK, but targeting of migrant communities has seen it shoot back up.
Consumer losses are expected to run well into the hundreds of millions when ITP Corp inevitably collapses.
Update 23rd November 2023 – ITP Corp's first two domains have been disabled. The Ponzi scheme's app is now pointed at the domain "itpmax.com".
Update 25th November 2023 – ITP Corp has collapsed.