iPro Network trial scheduled, $4+ mill in default judgments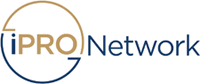 It's been a while since we last checked in on the SEC's iPro Network fraud lawsuit. Four months to be exact.
In that time several default judgments have been granted, and a trial date has been scheduled for March 2021.
On June 18th the SEC filed for default judgment against defendants Matthew Lopez, Maritus Regalis LLC, Gabtta LLC, and Trident Commerce LLC.
None of the parties opposed default judgment, which the court eventually granted on August 6th.
As per the order;
Matthew Lopez is liable for disgorgement of $254,770.00 plus $21,266.21 in prejudgment interest (total: $276,000)
Maritus Regalis LLC is liable for disgorgement of $1,319,205.00 plus $110,116.95 in prejudgment interest (total: $1.42 million)
Gabtta LLC is liable for disgorgement of $1,207,751.12 plus $100,813.64 in prejudgment interest (total: $1.3 million)
Trident Commerce LLC is liable for disgorgement of $1,002,758.88 plus $83,702.49 in prejudgment interest (total: $1.08 million)
Defendants have been given thirty days to pay up, from the August 6th order date.

The case against remaining defendants Daniel Pacheco (right), E Profit Systems, Fintact Payment Solutions and Fintact Solutions Group continues.
On May 19th a trial date was scheduled for March 16th, 2021.
In related news our last article on iPro Network brought up their attempt to public exchange exit-scam.
Our article was published on April 1st, 2020. As of May 16th, the PROC Twitter account announced it was
on the final stages to get PROC activated back on @hitbtc.

We are also negotiating a second exchange as a backup!
The last post by the PROC twitter account is dated May 21st;
UPDATE: HitBTC should be back on soon, we are still resolving some of the backed-up issues but we are getting close!
As at the time of publication PROC is not listed on HITBTC or, as far as I'm aware, any other public exchange. ProCurrency's website is also offline.
It seems whatever exit-scam plans Pacheco had for PROC are dead in the water.
Update 19th October 2020 – Due to ongoing discovery issues that need additional time to resolve, the iPro Network trial has been pushed back to July 20th, 2021.
Update 15th March 2021 – A fifth request to delay the iPro Network trial was filed by the SEC on February 18th.
The issue again is ongoing discovery disputes, this time pertaining to use of gift cards.