Invia World banned in Austria for operating an "illegal business"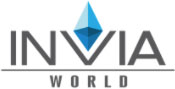 Invia World was launched amid the collapse of the Questra World Ponzi scheme.
Headquartered in Austria and run Daniel Zdesar, who headed up Questra World's Austrian chapter, Invia World promises a 36 month ROI on individual investments of up to €25,000 EUR.
Following an internal investigation, on May 29th Austria's Financial Market Supervisory Authority banned operation of Invia World.
The FMA claim Invia World are illegally offering financial services in Austria, by way of an "alternative investment fund".
This contravenes Austria's Alternative Investment Fund Manager Act, making Invia World an "illegal business".
This is effectively Austria's version of an unregistered securities offering, as Invia World is not 'licensed and supervised by the FMA'.
Invia World has been asked by the FMA to "stop their illegal business", failing which it is assumed the FMA will take further action.
As I write this the Invia World website is still operational and promoting the Invia World's crypto mining MLM opportunity.
Alexa traffic estimates for the website however suggest Invia World went into decline on or around late February.
There is no mention of the FMA's closure directive on the Invia World website, although the company's official Facebook page appears to have been abandoned.