iMarketsLive Review: Stock advice as a product?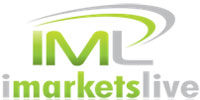 International Markets Live (more commonly referred to as iMarketsLive), is headed up by President and CEO Christopher Terry and based out of New York in the US.
Describing how iMarketsLive came about, the company claims that
after years in the financial markets, a group of traders have come together with a group of marketers to create what is a perfect marriage for people who are looking for a way to create real wealth in their lives.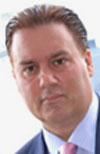 In a rather spammy interview conducted by Denise A. Martino (who was in the same MLM company as Terry at the time), Terry (right) reveals
I was dating a girl and she was bragging about how her boss was making $5,000 a month in some business and that I should talk to him, so I did.

He signed me up, and then my girlfriend, the very one who told me to speak to him, wanted me to quit because it was Amway! I told my sponsor that I had some problems and I had to quit. He told me, "Get rid of the problems."

So, I broke up with my girlfriend and built Amway.

I was actually in Amway for several years in the 1990s. I was fortunate to hit levels of success here in the United States in that company. I then went overseas as Amway opened up new markets, which gave me the opportunity to have an international business.
The interview is dated August 2012 and in it Terry states that other
than the company he and Martino were in at the time (Martino was recruited into Terry's downline), he has not joined any other MLM opportunities.
Unfortunately the company he and Martino were in is not mentioned by name, however Terry does mention that
I have no products to carry around, no juices or vitamins to purchase or sell, I did not have to sneak up on my family and friends, and I do not have to sell expensive products that I can buy in the store cheaper. We get paid to advertise. Period.

I have been approached by other network marketing companies that involve selling legal insurance, utility companies, juice companies, vitamin companies, weight loss companies, you name it! I have found that ours is so simple; our work is to advertise and it takes no more than two minutes per day.
In my experience of reviewing hundreds of MLM opportunities, nothing legitimate has ever come out of the marriage of "we get paid to advertise" and an MLM business opportunity.
One possibility is Zeek Rewards, who were the grand daddy of "get paid to advertise" at the time. If it is Zeek Rewards Martino and Terry are talking about, that would be somewhat ironic seeing as the spammy interview was uploaded on August 13th, just five days before the SEC filed charges against the company.
Note that the above is just a possibility and is not confirmed, I was unable to link either Terry or Martino to Zeek Rewards.
I did however find this tweet from the 5th of October 2012 in which Martino is promoting Wealth Creation Alliance:

At the time, Wealth Creation Alliance was a popular reload scam (micro-Ponzi) for ex-Zeek Rewards affiliates.
Other than Amway and the mystery "passive earning" "we get paid to advertise" business mentioned in the Martino interview, I don't believe Terry has been involved in MLM. On the executive side of things, iMarketsLive would appear to be his first venture.
Read on for a full review of the iMarketsLive MLM business opportunity.
The iMarketsLive Product Line
iMarketsLive has no retailable products or services, with affiliates only being able to market affiliate membership to the company itself.
Bundled with affiliate membership is access to what iMarketsLive call the "Live Trading Room".
The 'Live Trading Room' is where you can follow our expert traders to see exactly what they are doing each day to win in the markets; watch as they identify Support and Resistance levels and areas that provide the best trading opportunities in the Forex markets.

This is where the real money is made in the markets. Open from 8:30 am to 4:15 pm EST, Mon – Fri, the Live Trading Room gives you access to everything you need to set yourself up to place winning trades consistently.
iMarketsLive claim access to their Live Trading Room is worth $5500 USD.
Also bundled with iMarketsLive affiliate membership is access to a "Trade Signal Service".
IML's Trade Signal Service gives you access to the SAME BUY & SELL signals sent by our traders in the Live Trading Room.

We do all the hard work for you by watching the markets for hours, until a golden opportunity is spotted then with our expertise the right signals are immediately sent to you.

This gives you the freedom to go about your daily activities without worrying about finding the knowledge and/or time to analyze and time the markets.
iMarketsLive claim access to their Trade Signal Service is worth $6500 USD.
The iMarketsLive Compensation Plan
Update 7th September 2017 – The analysis below of the iMarketsLive's compensation plan is out of date.
BehindMLM published an updated review of iMarketsLive on September 7th, 2017 /end update
With nothing but affiliate membership to sell within the opportunity, the iMarketsLive compensation plan revolves around the sale of iMarketsLive affiliate membership.
Recruitment Commissions
iMarketsLive offer a Fast Start Bonus commission whenever a new affiliate is recruited into the company. The iMarketsLive Fast Start Bonus is paid out as a percentage of a newly recruited affiliate's membership fee, and is paid down 4 levels of recruitment:
Level 1 (personally recruited affiliates) – 30%
Level 2 – 10%
Levels 3 and 4 – 5%
Residual Commissions
Residual Commissions in iMarketsLive are paid out using a 3×8 matrix. A 3×8 matrix places an affiliate at the top of the matrix with three positions directly under them (level 1).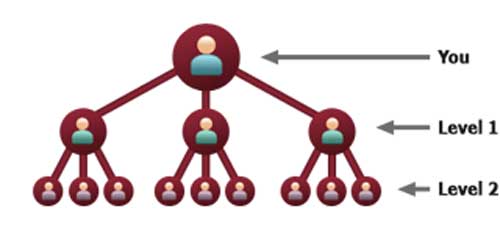 In turn, these level 1 positions branch out into another three positions each (level 2) and so on and so forth down 8 levels for a total of 9840 positions.
Within this 3×8 matrix, each position represents a recruited affiliate. Affiliates are recruited into a matrix either via direct recruitment or the recruiting efforts of an affiliates up and downlines.
For each position filled in an iMarketsLive matrix, the company pays out 8% of that affiliates monthly membership fees out as a commission.
An iMarketsLive affiliate membership is $247 a month, so this equates to $19.76 commission per position filled in an affiliate's matrix.
Note that an affiliate is not able to earn on all eight levels of their matrix unless they recruit new iMarketsLive affiliates:
recruit 2 affiliates – earn on levels 1 to 4 of the matrix
recruit 6 affiliates – earn on levels 5 and 6 of the matrix
recruit 9 affiliates – earn on level 7 of the matrix
recruit 12 affiliates – earn on all 8 levels of the matrix
Joining iMarketsLive
Affiliate membership to iMarketsLive is $247 a month.
Conclusion
I don't really know where to begin with iMarketsLive. With no retailable products or services, affiliates being charged monthly membership fees and a compensation plan that pays out on the recruitment new affiliates, iMarketsLive from an MLM perspective functions as a pyramid scheme.
Affiliates join the company, pay their $247 a month and are then paid 8% of affiliate fees paid by affiliates recruited by themselves, their upline or their downline.
What this is attached to is irrelevant, as it is the payment of monthly membership fees that generates revenue for the company to pay commissions with.
The fact that iMarketsLive have attached this to a stock market advice service and "buy and sell signals"?
Here's how iMarketsLive envisage their Live Trading Room will work: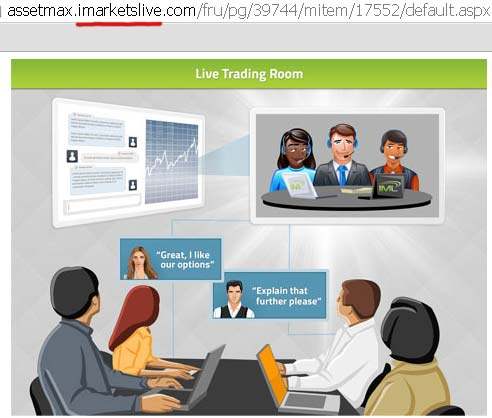 That's the affiliates at the bottom of the picture, being told what to buy by iMarketsLive's "expert traders" up the top.
Within the Live Trading Room, you will obtain the following benefits:

-Watch Chris and his team of moderators time the markets using time-tested techniques that will be well-explained to you and other traders in the room.

-Get detailed explanations of the thought-process behind each and every single trade that is placed. We provide guidance through each trade as well as an explanation after the completion of a trade. There is always a technical reason why we trade!

-Watch how each trade is setup in real-time with exact entries/exits, stops, and targets.

-Daily reviews of each trading day, with recaps of the days trading events and our game plan for the next day. We never exaggerate results.

-Look over the shoulders of our Expert Traders and see exactly what they are doing each day to win in the markets.
The idea being you sit back, get told what to trade in, follow iMarketsLive's "expert trader" advice and make bajillions of dollars.
Hell, the SEC are probably on their way to arrest you just for reading about iMarketsLive in this review…
Update 7th September 2017 – The compensation plan component and conclusion of this review is out of date.
BehindMLM published an updated review of iMarketsLive on September 7th, 2017.
Update 23rd December 2019 – iMarketsLive rebooted as IM Mastery Academy in September 2019.