iMarketsLive pyramid warning issued in Curaçao and Sint Maarten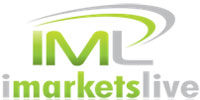 Although iMarketsLive has made efforts to address a potential lack of retail sales, unregistered securities is still an ongoing compliance issue.
Last month Colombia issued an illegal investment warning against the company, with the Central Bank of  Curaçao en Sint Maarten this month following suit.
On September 22nd the Centrale Bank van Curaçao en Sint Maarten issued an iMarketsLive consumer warning;
iMarketsLive and related entities … is not supervised by the CBCS.

Please note that trading in the FOREX market has many and large risks associated with it.

Furthermore, the proposed program that this entity is offering has similarities with a pyramid scheme.

Since iMarketsLive does not fall under the supervision of the CBCS or under any other regulator in Curaçao and/or Sint Maarten, consumers are not legally protected and may be at a higher risk of losing their money.
The warning appears to be connected to the promotion of iMarketsLive in Curaçao and Sint Maarten by Marvin Sambo.

An additional warning was issued against Sambo (right) earlier this month;
The Central Bank warns to not engage in any investment opportunities with Mr. Marvin Sambo and/or his associates, since aforementioned persons have been operating in violation of the National Ordinance on the Supervision of Investment Institutions and Administrators (N.G. 2002, no. 137) ("NOSIIA"), and do not have the required authorization from the Bank under the NOSIIA.
On his social media profiles, Sambo refers to himself as a "top leader" within iMarketsLive.
Named associates of Sambo in the Central Banks' warning include Chariselle Sambo, Ramis Pietersz, Jenny Maria and Rudayma Helena.
Marvin Sambo is based out of Texas and promotes iMarketsLive through his "Breakaway Global" branding.
A search of the SEC's Edgar database turns up nothing for "Marvin Sambo" or "Breakaway Global". This means if Sambo is promoting iMarketsLive locally, he's also offering unregistered securities in the US.
Prior to iMarketsLive Sambo had a brief stint at Wor(l)d International. He's part of the Islam brothers' downline, which he was also under in the OneCoin Ponzi scheme.