We Are All Satoshi & Sam Lee D&R from California

Sam Lee and his We Are All Satoshi Ponzi scheme have received a Desist and Refrain Order from California.
As per the Department of Financial Protection & Innovation's September 27th order;
Beginning at least as early as 2023, WAAS offered and sold securities in the form of investment contracts in California through general solicitations on its website.

WAAS referred to these investment contracts as "Subscriptions."

The "Subscriptions" offered by WAAS were securities that were neither qualified nor exempt from the qualification requirement under the CSL. The Department has not issued a permit or other form of qualification authorizing WAAS to sell these securities in California.
In addition to securities fraud, DFPI noted;
WAAS is a fraudulent pyramid and Ponzi scheme. It does not sell or purport to sell any actual product and has no apparent source of revenue other than funds received from
investors.

By Lee's own admission, WAAS intended to use 68% of investor funds to pay investors to recruit other investors, 30% of investor funds to buy and hold bitcoin, and 2% of investor funds to pay Lee a "management fee."

Thus, the payouts that investors received from WAAS were actually funds deposited by other investors.
As a result of running a Ponzi scheme and committing securities fraud, DFPI ordered We Are All Satoshi and Lee to
desist and refrain from the further offer or sale of securities in California.
BehindMLM reviewed We Are All Satoshi back in April 2023. Like the DFPI, we identified securities fraud and a Ponzi scheme.
We Are All Satoshi fell under Lee's StableDao Ponzi umbrella. Lee ran the fraudulent investment schemes with Shavez Anwar (aka Shavez Ahmed Siddiqui).
Both fled to Dubai as a result of previous Ponzi schemes collapsing circa 2021. In Dubai, Lee and Anwar are sheltered from law enforcement by Dubai's authorities.
The August collapse saw Lee and Anwar split. Lee announced his own StableDAO reboot in early September, but there has been no further updates.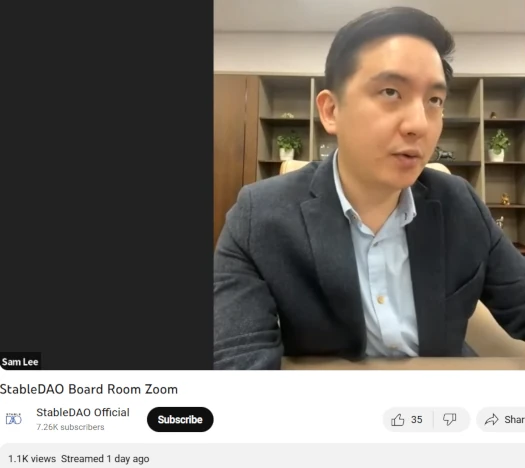 Anwar took control of what was left of We Are All Satoshi and announced his own reboot.
As of October 12th, We Are All Satoshi marketing videos are going up on the company's YouTube channel: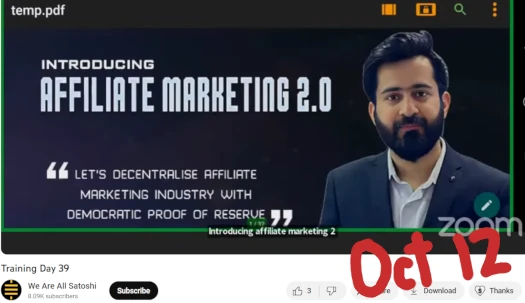 As tracked by SimilarWeb, We Are All Satoshi website traffic dropped 32% between August and September 2023.
The majority of traffic originates from Canada (33%). The US is second at 23%, dropping 38% month on month.