GSPartners holding US Lydian World Ponzi event in Georgia

GSPartners has announced a US Ponzi promotional event.
Josip Heit is scheduled to attend the April event, held in the hometown of GSPartners' top US promoter.
As per the flyer for GSPartners' event, it will be held at Georgia Aquarium on April 23rd.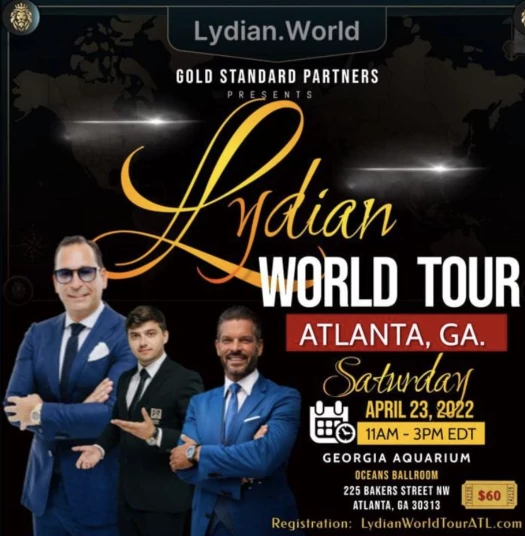 Tickets cost $60.
The first GSPartners event in the USA!

This impactful event will include: a brief business overview by one of our GSPartners leaders; a technology session by our CTO Mr. Alexandru Cocindau; an address by Advisory Board Member Dirc Zahlmann, an address by our Chairman of the Board, Mr. Josip Heit; and words of inspiration by our Global Ambassadors, followed by rank recognition.
Although it's very much a GSPartners Ponzi promotion event, Hiet has branded it a "Lydian World Tour". This is likely an attempt to fly under the radar, as Lydian World is perhaps the least known component of GSPartners.
Atlanta, Georgia is home to Michael El Dalcoe, GSPartners' top promoter and net-winner – both globally and in the US.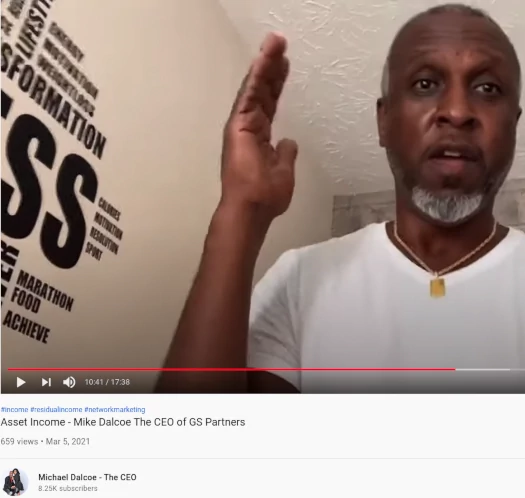 Whether the Georgia Aquarium are aware they're hosting a Ponzi promotional event is unclear.
GSPartners operates a passive investment scheme through its G999 token and various spinoff token Ponzis (of which Lydian World is one).
Up until the last few weeks the US was the largest source of traffic to GSPartners' website. Alexa currently pegs the US at 33% behind Belize (48%).
The US remains the top source of traffic to Lydian World's website (64%). This is down from 86% a few weeks ago, suggesting investor recruitment in the US is slipping.
Despite its business opportunity constituting a securities offering and the majority investors believed to be US residents, neither GS Partners, Josip Heit or Michael El Dalcoe are registered with the SEC.