Infinity2Global scammers found guilty on all criminal charges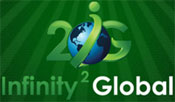 A jury has found Richard Maike and his fellow Infinity2Global scammers guilty on all charges.
The September 7th verdict follows a mammoth criminal trial that began on July 12th.

As to Richard Maike (right), founder of Infinity2Global, the jury found him guilty on all counts of
Conspiracy to Commit Mail Fraud;
Conspiracy to Commit Securities Fraud;
Money Laundering (nine counts); and
Attempted Tax Evasion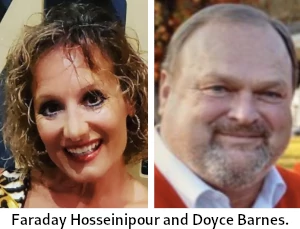 Maike's co-conspirators, Doyce G. Barnes and Faraday N. Hosseinipour, were each found guilty on one count of Conspiracy to Commit Mail Fraud and Conspiracy to Commit Securities Fraud.
Barnes worked as Infinity2Global's Vice President of Marketing. Hosseinipour was a top promoter.
Sentencing of the three defendants has been scheduled for December 12th.
I couldn't find a sentencing range but I imagine Maike is probably looking at spending a few decades in prison.
Not sure on Barnes and Hosseinipour as they were only convicted on two counts each. Should be a few years at least.
Criminal charges were filed against Maike and five Infinity2Global co-defendants back in 2017.
BehindMLM reviewed Infinity2Global in 2013, noting the "strong possibility" of a Ponzi scheme.
The DOJ confirmed I2G was a $25 million Ponzi scheme in Maike et al.'s 2017 indictments.
The original Infinity2Global trial was scheduled for January 2019. It was pushed back for various reasons until July 2022.
One of the I2G defendants, Richard Anzalone, pled guilty in May. On July 1st the court approved splitting Infinity2Global criminal proceedings into two trials.
The trial that just concluded was that of Maike, Barnes and Hosseinipour. The second trial for Dennis Dovrin and Jason Syn has yet to be scheduled.
Update 8th September 2022 – At time of publication Maike, Hosseinipour and Barnes are all in custody.
Maike filed for release until sentencing but his motion was denied.
Hosseinipour and Barnes have been ordered to remain in custody until they surrender their passports.
We also have some sentencing guidelines courtesy of the Messenger-Inquirer;
Mail fraud carries a maximum sentence of 20 years in federal prison, while securities fraud has a maximum sentence of five years in prison.

Maike was found guilty of nine counts of money laundering; each count has a maximum sentence of 10 years in prison. Attempted tax evasion has a maximum sentence of five years in prison.
TL;DR: Maike is facing a maximum sentence of 120 years in prison. Hosseinipour and Barnes are looking at up to 25 years each.
Update 15th September 2022 – Just a brief update on the status of Doyce Barnes and Faraday Hosseinipour, both have been released as per the terms of their 2017 bond conditions.
As per those conditions, Barnes and Hosseinipour have already surrendered his passport to the U.S. Marshal's office.
As per their convictions, Barnes' and Hosseinipour's surrendered passports were transferred from the U.S. Marshal's office to the U.S. Probation Office.
Update 16th December 2022 – Richard Maike has been sentenced to 10 years in prison.
Update 7th January 2022 – Doyce Barnes has been sentenced to 4 years in prison. Faraday Hosseinipour has been sentenced to 2.5 years.
Update 14th October 2023 – Faraday Hosseinipour and Doyce Barnes have appealed their conviction.