Doyce Barnes sentenced to 4 yrs prison for I2G Ponzi fraud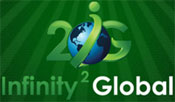 Infinity2Global executive Doyce Barnes has been sentenced to four years in prison.
Barnes sentencing follows a jury finding him guilty on mail fraud and securities fraud charges.

Barnes, along with co-defendants Richard Maike (right) and Faraday Hosseinipour, filed for an acquittal and new trial after their September conviction. The motion was denied prior to sentencing.
Maike, founder of Infinity2Global, was sentenced to 10 years in prison earlier this week. Hosseinipour is scheduled to be sentenced on January 5th.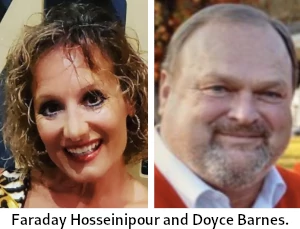 The restitution component of Maike's, Barnes' and presumably Hosseinipour's respective sentences, will be ruled on at a February 2nd hearing.
Although a date hasn't been set yet, remaining I2G defendants Dennis Dvorin and Jason Syn have yet to stand trial.
In the interests of judicial efficiency, Dvorin and Syn were "severed" from the primary I2G trial back in July.
It is expected Dvorin and Syn will stand trial sometime after February 2023.
Update 7th January 2023 – Faraday Hosseinipour has been sentenced to 2.5 years in prison.
Update 4th February 2023 – Restitution is looking to be a bit more complicated than a one-off hearing.
The February 2nd restitution hearing was held as scheduled. The US has been given till February 23rd to file a restitution brief. After that Maike, Barnes and Faraday have three weeks to file a reply (~March 16th).
Sometime after that the court will issue a restitution order. I don't know exactly when that'll be but I'll continue to monitor the criminal dockets for updates.
Update 14th October 2023 – Faraday Hosseinipour and Doyce Barnes have appealed their conviction.