Infinity2Global criminal trial delayed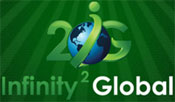 Richard and Angela Maike, Doyce Barnes, Richard Anzalone, Faraday Hosseinipour, Dennis Dvorin and Jason Syn were scheduled to face trial on January 7th, 2019.
Following ongoing discovery issues and attorney substitution, that court date has now been vacated.
While the DOJ stated they were "loath to agree to a continuance", they acknowledged several reasons justifying the delay.
Those factors include:

the likelihood of another Defendant, Jason Syn, retaining new counsel;
the ongoing privilege review of email that will likely not be completed in time for effective use at trial;
the likelihood of the United States presenting a second superseding indictment to the Grand Jury in October or November; and
the fact that the United States will be calling witnesses from all over the United States which could pose a problem for travel in January and February.
The court agreed and vacated the scheduled January trial in an October 9th order.
Defendant Jason Syn's attorney has been ordered to file a withdrawal motion by October 15th.
After that time, the Magistrate Judge shall conduct scheduling conference to set this matter for trial and to reset all the trial deadlines.
No sure when the scheduling conference will take place but as always, stay tuned for updates.
Update 15th November 2018 – A new Infinity2Global criminal trial date has been scheduled for July 2019.