Infinity2Global motion to dismiss criminal case denied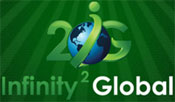 Last June a grand jury returned an indictment against Richard Maike, his wife Angela Leonard-Maike and affiliates Doyce Barnes, Richard Anzalone, Faraday Hosseinipour, Dennis Dvorin, Jason Syn.
I'd been following Richard Maike's case docket and while I was aware the other defendants had separate case dockets, assumed they'd be consolidated.
Turns out that's not the case, so I only just found out about a motion to dismiss being denied.
The Infinity2Global indictment stems from an alleged $25 million dollars in fraud that primarily benefited the indicted defendants.
On September 26th defendant Doyce Barnes filed a Motion to Dismiss for Failure to State an Offense.
Defendants Richard Anzalone and Faraday Hosseinipour would later add themselves to the Motion to Dismiss via filed Motion for Joinders.
Upon consideration of the motions, on November 2nd Judge McKinley granted the Joinder motions but simultaneously denied Barnes' Motion to Dismiss.
In his motion Barnes argued that
the allegations of the indictment fail to state an offense against him.

According to Barnes, the indictment lacks any allegations concerning an essential element of the claim against Barnes – the proper mens rea, or criminal intent, for conspiracy to commit mail fraud.

Barnes complains that the United States nowhere alleges in the indictment that Barnes acted with the intent to defraud, that he knowingly participated in a scheme to defraud, or that he knew that the Infinity business model allegedly constituted a pyramid scheme.

Barnes maintains that these omissions are fatal to the Government's allegations that Barnes engaged in a conspiracy to commit mail fraud.

As a result, Barnes contends that the indictment against him should be dismissed.
Citing relevant case law, Judge McKinley ruled
that Count 1 of the indictment contains the essential elements of the mail fraud conspiracy offense, the indictment is legally sufficient to give Defendant Barnes notice of the charge against him, and the allegations set forth in the indictment are "sufficiently specific to plead double-jeopardy should he ever face the same charge, based on the same facts."

Accordingly, Barnes's challenge to the indictment is without merit.
Barnes' Motion to Dismiss was denied, which also applies to Richard Anzalone and Faraday Hosseinipour.
All three have plead not guilty with a tentative trial date scheduled for January 7th, 2019.