Infinity2Global criminal trial scheduled for Jan, 2019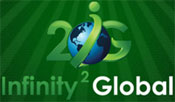 Following a "complex case" designation, the Infinity2Global trial was put on hold pending a filed joint litigation plan.
On October 6th that plan was filed, with Judge McKinley signing off on the proposed dates on October 26th.
As per Judge McKinley's order, scheduled trial related dates are as follows;
final pre-trial conference on 14th November, 2018
jury trial on 7th January, 2019
Infinity2Global owner Richard Maike, his wide Angela Leonard-Maike and top affiliate investors Doyce Barnes, Richard Anzalone, Faraday Hosseinipour, Dennis Dvorin and Jason Syn, were indicted on one count of conspiracy to commit mail fraud and eight counts of money laundering back in June.
Since our last update in August, Richard Maike filed a Motion to Dismiss the indictment for failure to state an offense.
On October 10th the DOJ responded and on October 24th a reply was filed by Doyce G. Barnes.
Judge McKinley has yet to rule a decision on the motion. Stay tuned…