Infinity 2 Global defendants plead not guilty to criminal charges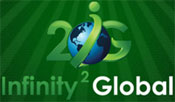 Following an indictment on June 14th, Richard Maike and several top Infinity 2 Global affiliates have been arraigned.
At an arraignment hearing held on June 30th, Maike, Richard Anzalone, Faraday Hosseinipour, Doyce Barnes Dennis Dvorin and Jason Syn were arraigned yesterday.
All five defendants plead not guilty to various charges related to their engagement
in a $25 million dollar "pyramid" scheme, operating under the name Infinity 2 Global.
BehindMLM reviewed Infinity 2 Global in 2013 and concluded it was a Ponzi scheme.
Maike is subject to existing bond conditions, with Anzalone, Hossienipour, Barnes, Dvorin and Syn released on their own recognizance.
This requires all the affiliate defendants to promise not to engage in any further illegal activity and attend all future court appearances.
As per the case docket, a jury trial has been scheduled for August 28th. The estimated length of the trial is three weeks.
Stay tuned…