Faraday Hosseinipour gets 2.5 years in prison for I2G fraud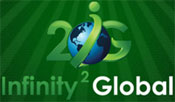 Faraday Hosseinipour has been sentenced to 2.5 years in prison.
Hosseinipour's January 5th sentencing follows her mail and securities fraud conviction last September.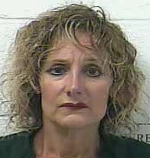 Hosseinipour (right) will be advised when she has to surrender to PreTrial Services sometime after February 3rd. She remains subject to the conditions of her release bond till then.
Infinity2Global was a casino themed MLM Ponzi scheme launched in 2013.
As per her 2017 indictment Hosseinipour, as a top promoter of the scam, stole $800,000 from Infinity2Global victims.
Infinity2Global founder Richard Maike was sentenced to ten years in prison in December. Co-conspirator Doyce Barnes received a 4 year sentence.
Maike has since appealed his sentence.
Looking forward, restitution amounts for Hosseinipour, Maike and Barnes are scheduled to be determined on February 3rd.
Although a date hasn't been set yet, remaining I2G defendants Dennis Dvorin and Jason Syn have yet to stand trial.
In the interests of judicial efficiency, Dvorin and Syn were "severed" from the primary I2G trial back in July.
It is expected Dvorin and Syn will stand trial sometime after February 2023.
Update 4th February 2023 – Restitution is looking to be a bit more complicated than a one-off hearing.
The February 2nd restitution hearing was held as scheduled. The US has been given till February 23rd to file a restitution brief. After that Maike, Barnes and Faraday have three weeks to file a reply (~March 16th).
Sometime after that the court will issue a restitution order. I don't know exactly when that'll be but I'll continue to monitor the criminal dockets for updates.
Update 14th October 2023 – Faraday Hosseinipour and Doyce Barnes have appealed their conviction.