FTC vs. Dluca, Gatto, Pinkston & Chandler close to prelim injunction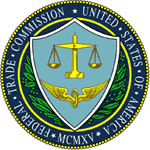 Back in February the FTC sued serial MLM scam promoters Thomas Dluca, Louis Gatto, Eric Pinkston and Scott Chandler.
On March 12th an ex-parte Temporary Restraining Order was granted, freezing Dluca, Louis, Pinkston and Chandler's assets.
On March 21st a "show cause" hearing was held, giving the defendants an opportunity to argue why a preliminary injunction shouldn't be entered against them.
Despite all four defendants being made aware of the hearing, none of them showed.
The day after the hearing Magistrate Snow recommended the preliminary injunction be granted, but also gave the defendants until April 5th to object.
In the meantime the current TRO has been extended until April 9th, or earlier if a preliminary injunction is granted.
Update 18th April 2018 – On April 16th a preliminary injunction was granted against defendants Scott Chandler, Louis Gatto and Thomas Dluca.
A decision on Eric Pinkston is pending.