FTC seeks liquidation order for crypto assets in MLM pyramid case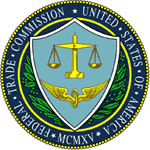 Citing cryptocurrency as inherently "insecure" and "volatile", the FTC is seeking a court order requiring defendants to liquidate crypto assets held into USD.
The May 11th motion was filed as part of the FTC's case against Scott Chandler, Louis Gatto, Eric Pinkston & Thomas Dluca.
The four defendants stand accused of scamming the general public through a series of pyramid and/or Ponzi schemes.
The FTC argues liquidation of the defendant's crypto assets is required
in order to preserve the value of the frozen cryptocurrency and prevent it from being stolen, lost or dissipated.
If granted, the FTC's requested liquidation order will require Chandler, Gatto, Pinkston and Dluca to
execute the exchanges (into USD):

1) with a disinterested party in an arms-length transaction;

2) through an exchange that has been granted a "BitLicense" through the New York State Department of Financial Services;

and 3) at the prevailing market price for the exchange.

The proposed order then requires Defendants to immediately deposit the proceeds of the exchanges into a U.S.-based, FDIC-insured final institution and inform the FTC of the terms of the exchanges and the location of the proceeds.
A decision on the motion is pending as of the date of publication. Stay tuned…