Evolution Gifting Community a reboot of Gifting Communities?

Ben Quigley's Gifting Communities might be in the process of being rebooted as Evolution Gifting Communities.
At the time of publication Evolution Gifting Communities hasn't gone beyond soliciting a list of gullible suckers to steal from.
To that end a "registration form" has been created on JotForm.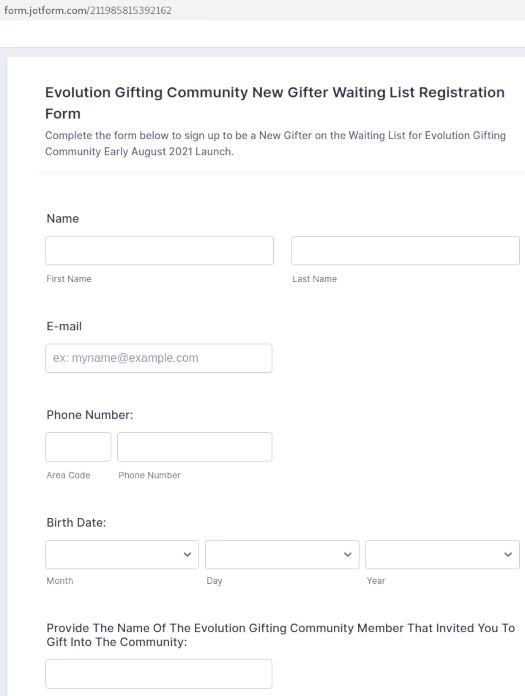 As per the form, Evolution Gifting Communities will launch sometime in August 2021.
I am to gift $500 in August 2021.

I will be provided a [sic] Evolution Gifting Community Full Member Enrollment Form prior to gifting.

I will have 2/4 minimum of these money send accounts setup prior to gifting:

Paypal
Venmo
CashApp
Zelle

By Completing And Submitting This New Gifter Waiting List Form That I Am Ready To Gift $500 Into The Community In Early August 2021.
According to BehindMLM reader, Ben Quigley is behind Evolution Gifting Communities.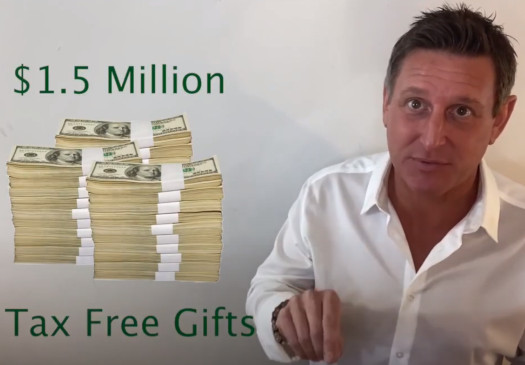 Just prior to Quigley's Kevlar Gifting Communities collapsing for a second time, he cashed out and lay low.
Over the past month Quigley has been promoting iHub Global on social media.