Ben Quigley rebrands Kevlar Gifting Communities

Ben Quigley's Telegram-based gifting scheme seems to have run its course, prompting him to relaunch as Gifting Communities.
Why the "kevlar" from Kevlar Gifting Communities was dropped is unclear.
In contrast to Kevlar Gifting Communities, which was marketed behind closed doors, Gifting Communities has its own website and publicly available marketing videos.
"Giftingcommunities.com" was privately registered on December 11th, 2020.
The company's official YouTube channel was registered last month. The channel's first video, a gifting testimonial, was uploaded on March 21st.
Alexa began recording traffic to Gifting Communities' website on March 27th.
The core of Gifting Communities is near-identical to Kevlar Gifting Communities.
As stated by Quigley in a Gifting Communities marketing video;
We're gonna turn a $1400 gift into hundreds of thousands of dollars of community money.
You sign up, gift funds in and receive funds from those recruited after you. These participants can be directly or indirectly recruited.
Gifting payments within Gifting Communities are tracked through a 2×3 matrix.
Kevlar Gifting Communities' $1400, $2800 and $6000 gifting tiers appear to have just been carried over.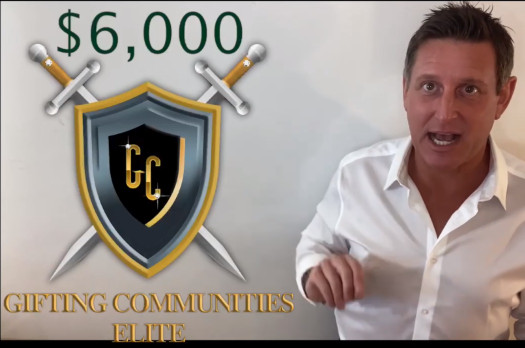 In our Kevlar Gifting Communities review we detailed a top $28,000 gifting tier. Whether that's still available is unclear.
On the raw numbers side of things, each Gifting Communities gifting payment is made on the expectation of an 800% ROI.
This is a simple calculation of 8 positions on the third level of each 2×3 matrix:

As he did with Kevlar Gifting Communities, Quigley continues to market cash gifting on the false equivalence of gifting payments as defined in US tax law.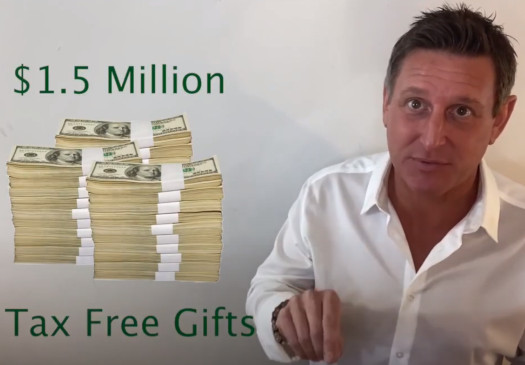 Seeing as its still applicable, I'll address this by quoting our Kevlar Gifting Communities review;
In an attempt to justify running an illegal gifting scam, Quigley falls back on the "but you can receive gifts legally" cliche defense.

This sees tax law cited, wherein US residents are able to receive a financial gift, typically from a relative or friend, up to a certain amount before tax is payable.

This has nothing to do with gifting into and participating in an organized gifting opportunity like Kevlar Gifting Communities.

Gifting schemes differ from personal gifts the IRS is talking about, in that participants are recruited and gift in – for the sole reason they expect to eventually receive more than they gifted in.

Gifting scammers like Quigley dress this up with talk of "blessings" and what not, but at the end of the day the promise of receiving more than they gift in is the only reason anyone joins a gifting scheme.

MLM gifting schemes like Kevlar Gifting Communities are a type of pyramid scheme. They are illegal across the US.
BehindMLM published its Kevlar Gifting Communities review in November 2020.
At the time Quigley's LinkedIn profile had him in Chicago, Illinois. As such we cited a page set up addressing gifting pyramid schemes by the Illinois Attorney General.
Today Quigley's Facebook page has him living in Wisconsin.
Like Illinois (and every other US state), Wisconsin differentiates between personal gifts and gifting schemes;
Gifting clubs are a type of pyramid scheme often beginning in neighborhoods, churches, or similar small communities.

The internet is also a popular place to find a gifting club classified as a business opportunity or online money-making venture.

In reality, the clubs are illegal pyramid schemes.
By joining Gifting Communities now, you're basically paying off victims of Kevlar Gifting Communities.
These are affiliates who were at the bottom when the scheme went into decline, prompting Quigley to broaden marketing of the scam.
You take their place, and are consequently left holding the bag when recruitment inevitably collapses again.
Owing to preloaded admin positions and the nature of "cycling up" tiers, MLM gifting schemes primarily benefit their owners and a few early top recruiters.
In addition to Ben Quigley, you'll find these people in Gifting Communities' marketing (testimonials for example).
Everyone else who joins is paying these people money. A few will make scraps along the way.
Despite Quigley's insistence of magic algorithms…
With my algorithm there's numbers, human behavior and psychology, it is community culture and then four, simplicity.
…simple math guarantees the majority of Gifting Communities participants will take a loss.
Update 2nd May 2021 – Ben Quigley has announced he's bailing from Gifting Communities.
Update 8th July 2021 – Gifting Communities has collapsed.