EmpiresX fraud settlement submitted to SEC Commissioners

The Receiver representing EmpiresX in Florida, has submitted a proposed settlement to the SEC.
The settlement is before the SEC's Commissioners, who typically take 6 to 8 weeks to accept or reject.
After being directed by the court to file motions for default judgment or an intent to hold EmpiresX and co-founders Emerson Pires and Flavio Goncalves jointly liable, the SEC filed a notice opting for the latter.
The SEC appropriately seeks disgorgement, jointly and severally, from Pires, Goncalves, and EmpiresX.
With respect to EmpiresX and civil Florida proceedings, the SEC writes;
EmpiresX, is subject to a Florida state court receivership.

EmpiresX has not responded to the SEC's complaint or otherwise contested liability.

EmpiresX, via its Receiver, recently submitted a settlement proposal to the SEC's counsel, which the SEC (the five-member Commission, as opposed to its staff) is in the process of considering.

That settlement proposal does not contemplate that EmpiresX would contest liability or the SEC's allegations.
Presumably after a decision on that settlement is made, the SEC intends to file for default judgment against Pires and Goncalves.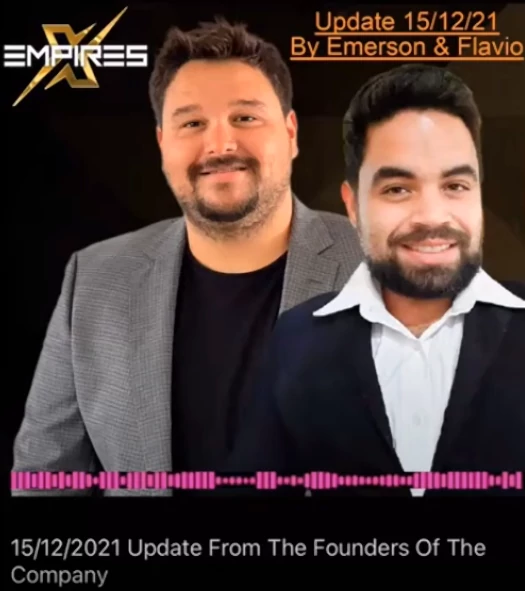 On April 20, 2023, the Clerk of Court entered defaults against Pires and Goncalves.

The SEC intends to seek default judgments against both defaulting Defendants.
I don't know when exactly the EmpiresX Receiver submitted a settlement proposal to the SEC, but a decision will likely be made by the end of June at the latest.
I can't predict how exactly SEC will proceed with filings but we'll likely see news of an EmpiresX settlement and then default judgments, or we'll see them grouped up in an omnibus filing.
Given the intention to hold EmpiresX, Pires and Goncalves jointly liable, I'm assuming we'll get some form of the latter.
The total EmpiresX settlement amount is expected to be around $40 million, plus interest and a civil penalty.
I checked in on the CFTC's EmpiresX case docket but there are no recent updates to report on.
Update 12th May 2023 – A May 1st filed Status Report from the EmpiresX Receiver reveals the SEC settlement was reached on May 1st.
As of May 1, 2023, the SEC and the Receiver reached an agreement regarding the entry of a consent judgment against Empires Consulting.
This confirms the late June timeline for SEC Commissioner approval.
Update 25th May 2023 – The SEC Commissioners have approved the EmpiresX settlement.
The settlement was filed with the court on May 19th. The court approved the settlement via a Consent Judgment Order on May 22nd.