SEC & EmpiresX reach $34.8 million approved settlement

The SEC and EmpiresX have reached a $34.8 million settlement.
The reached settlement consists of $32,178,397 in disgorgement and $2,661,554 in prejudgment interest.
EmpiresX as a company is EmpiresX Corp, a Florida company under control of a Receiver. The Receiver was appointed as part of a class- action, filed in Florida on June 10th, 2022.
The settlement reached with the SEC answers the long-running question of how these cases will eventually intersect.
As per the terms of the reached settlement, EmpiresX Corp's contribution towards the settlement amount is "deemed satisfied by the amounts collected by the court-appointed Receiver".
If I'm understanding correctly, that essentially means the EmpiresX Receiver will turn over everything to the SEC.
As per a Tenth Status Report filed by the Receiver on May 1st;
The Receiver is aware of approximately $490,000 held by Bank of America that is frozen pursuant to another district court action by the SEC against Defendant Emerson S. Pires.

The Receiver is currently holding approximately $207,879.14 based upon the recovery efforts detailed in this and the Receiver's earlier Status Reports.
This brings what the EmpiresX Receiver will turn over to the SEC to almost $700,000.
Interestingly the EmpiresX class-action isn't over, a jury trial has been scheduled for October 30th, 2023. An MLM Ponzi scheme represented by a Receiver in a civil class-action, that is also being sued by the SEC and CFTC, is uncharted territory – so I'm not really sure how, money aside, the case is going resolve.
It would appear taking the Receivership to court in light of the SEC settlement would be pointless.
Then there's also the CFTC's EmpiresX case, on which there aren't any recent developments to report on.
Back when it disclosed to the court it had reached a settlement with the EmpiresX Receiver, the SEC let the court know it "intends to seek default judgments against both defaulting Defendants."
Those Defendants are EmpiresX co-founders Emerson Pires and Flavio Goncalves, both wanted fugitives hiding in Brazil.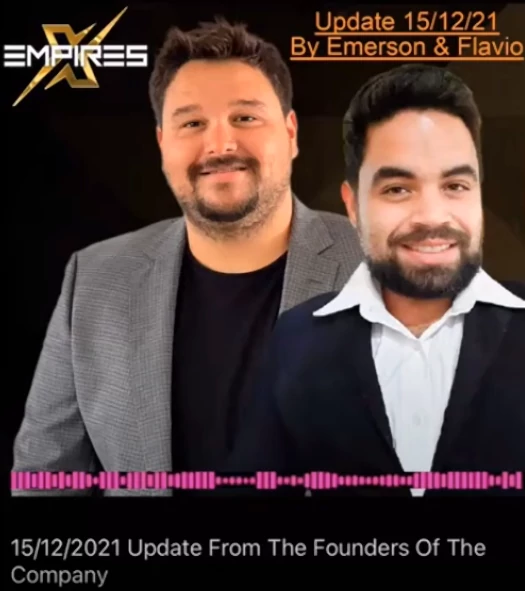 Liability from awarded disgorgement, restitution and civil monetary penalties in the SEC's case, will be shared jointly between EmpiresX, Pires and Goncalves.
The court approved the SEC's EmpiresX settlement via a Consent Judgment Order on May 22nd.
Although there's no timeline, the SEC's default judgment filings against Pires and Goncalves are expected soon.