Dish Network given 45 days to serve Pshehalouk, default withdrawn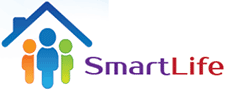 After failing to respond to a lawsuit filed against TVizion and owner Ferras Jim Pshehalouk in April 2018, Dish Network filed for an entry of default in July.
The court clerk entered default on July 23rd. Subsequently Dish network filed for default judgment on November 12th.
On December 13th however, it was ruled that Pshehalouk had been incorrectly served. This meant that default judgment would not apply to him.
Following a hearing, DISH's Motion was subsequently continued until January 10, 2019 so that DISH could serve Pshehalouk.

As of January 3rd 2019, Dish Network has been unable to serve Pshehalouk (right).
Since December 14, 2018, DISH has attempted to effectuate service of process on Pshehalouk.

Based on the notes provided by the process server, DISH has identified Pshehalouk's residence and believes that, despite Pshehalouk's absence over the holidays, service appears to be imminent.
Dish Network believes that over the next 45 days they'll be able to effect service, and so to that end requested an extension.
If Dish Network are ultimately unable to serve Pshehalouk, in the alternative they've asked for permission to file a revised motion for default judgment.
In the meantime the company has opted to withdraw it's previously filed default judgement motion.
Dish Network's motion was granted on January 4th, giving the company until February 18th to effect service on Pshehalouk. Stay tuned…