Filho stiffs hotel out of $70,000, radio interview tomorrow?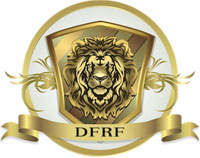 The manhunt for Daniel Fernandes Rojo Filho continues, with new information increasingly pointing to Filho having fled the US.
Using stolen DFRF Enterprises investor funds, Filho amassed a sizeable collection of exotic cars.
One of them, a Rolls Royce Filho was frequently seen driving around, was 'found abandoned in Miami the first week of July'.
Filho also stiffed a luxury hotel in Miami out of $70,000:
Daniel Filho left hanging an account of $ 70,000 in a luxury hotel in Miami's waterfront, where he stayed for a week before he disappeared. He occupied the presidential suite and rented several rooms to house security guards and nannies.
Filho did cut the hotel a check before departing, however the check was issued from a bank account that had no funds.
It is believed Filho was staying with relatives, although why he felt he needed 24/7 security protection is a mystery.
Filho has in the past been linked to the notorious Sinaloa Cartel. The cartel was recently in the news following the escape of its head, Joaquín "el chapo" Guzmán.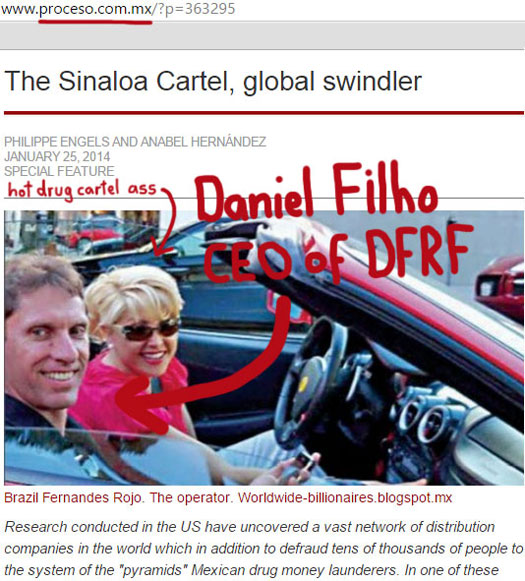 Whether or not Filho's cartel connections had anything to do with his security detail is unclear. Ditto whether or not the cartel have a hand in DFRF Enterprises or Filho's recent evasion of US authorities.
In other news, Filho was scheduled to be interviewed earlier today by Beto Moraes on WYLN radio.
Citing "programming issues", the interview is now scheduled to take place at 12:20pm tomorrow (Tuesday 21st July) local time in Boston (UTC -05:00).
According to DFRF Enterprises circulating information about the interview, Filho will address 'all the important points of the present situation and how will be conducted the business from now on.'
The interview itself will be broadcast online in Portuguese from the WYLN radio website.
Stay tuned…