$17.9 mill DFRF final judgment, Heribeto Valdes up for $1.2 mill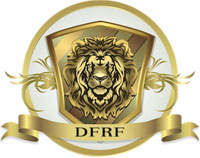 Following the SEC filing for default judgment back in February, a $17.8 million final judgment has been made against DFRF Enterprises.
Heriberto Perez Valdes, an individual defendant in the case, also received a separate $1.2 million judgment.
The SEC filed a complaint against DFRF Enterprises back in 2015.
DFRF Enterprises was a Ponzi scheme run by Daniel Filho. The SEC allege DFRF Enterprises and Filho stole over $15 million from at least 1400 investors.
The judgment against DFRF Enterprises is made up of $15.2 million in disgorgement and $2.6 million in prejudgment interest.
DFRF Massachusetts and DFRF Florida will additionally pay $775,000 in civil penalties each.
In tandem with the SEC's civil action, the DOJ pursued a criminal case against Filho.
In July 2018 Filho was declared incompetent to stand trial though, resulting in the charges against him being dismissed.
Reading between the lines, I believe the SEC case judgment essentially strips Filho of any ill-gotten gains.

Heriberto Perez Valdes was a manager of DFRF Massachusetts.
Valdes' judgment is for $551,403, $106,437 in prejudgment interest and a $551,403 civil penalty.
During DFRF Enterprises' operations, Valdes was based out of Florida. His current whereabouts are unknown.
Valdes' DFRF Enterprises co-defendants appear to have also gone into hiding.
Both DFRF Enterprises and Valdes have fourteen days to satisfy judgment.
Valdes' clock began on May 13th and is already up. DFRF Enterprises has until June 19th.