CryptoBit securities fraud cease and desist issued in Massachusetts

The Massachusetts Securities Division has issued a securities fraud cease and desist against CryptoBit and one of its executives.

In a July 11th administrative complaint, the Massachusetts Sec Div identifies Susan Jeanne Barrows as a NexusOne executive.
Barrows is a 62-year-old resident of Florida whose innocent appearance belies her true nature, allowing her to convince investors to trust her before she accepts their investments with no intent to return their money.

Barrows solicited investments in unregistered securities on behalf of multiple false companies that guaranteed investors profits by utilizing propriety trading software that purportedly could never fail.
"Trading software" has become to the go-to ruse of choice for MLM cryptocurrency scams.
Barrows, a sixty-two Florida resident, personally promoted NexusOne online to "dozens of investors".
NexusOne is the now defunct predecessor to CryptoBit.
Barrows solicited investment on behalf of NexusOne and CryptoBit through an entity she set up called E-Vest Miners.
After receiving these funds, Barrows purchased anonymously held assets in an attempt to conceal the money she stole from dozens of investors in the Commonwealth and at least five other states.
Barrows' scheme came undone after she stole $20,000 from a Massachusetts resident, who in late December 2018 filed a complaint with the state's Securities Division.
Upon receiving the $20,000, Barrows set about laundering the money through Guillermo Cortes Florez, who goes by "guillermex" on the "localbitcoins.com" website, and Monarch Metals Brokers.
Subpoenas served on both parties revealed
that Barrows is part of a much larger network of scams that span the globe.

The scam network, through which Barrows defrauded at least one Massachusetts investor, involves dozens of individuals and companies and tens of millions of dollars stolen from investors around the country.
Before it collapsed and was relaunched as CryptoBit, Nexus One billed itself as an "auto trader" cryptocurrency investment opportunity.
Investors dumped $300 or more into the scheme, sat back and collected a passive return, purportedly generated via cryptocurrency trading.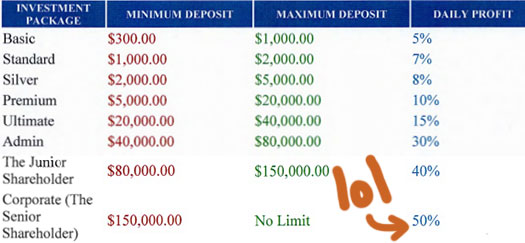 The Massachusetts victim invested in early 2018. Some time later Nexus One went under and CryptoBit appeared.
CryptoBit's website is still online at "cryptobitmarkets.biz", however the "our solutions section" of the site has been disabled.
NexusOne began demanding additional funds from its investors on or around September 10th, 2018.
On September 13th the scheme collapsed and pulled its website offline.
On September 17th an email was sent out to NexusOne investors informing them of the CryptoBit reboot.
NexusOne backoffice balances were carried over to CryptoBit, however the company demanded a $3800 withdrawal fee.
Once the "company" receives the funds, the fraudsters peddle every conceivable excuse as to why the victim cannot withdraw funds, despite the massive profits showing in the account.

The scammers maintain this facade just long enough to ensure the money is difficult to trace and then go silent – taking all hope of recovering the money with them.

After months of conversations and attempts to withdraw his principal investment and profits, Massachusetts Victim was not able to recover any funds.

To date, Massachusetts Victim has received no investment profits and has not recovered any of his principal.
As noted by the Sec Div;
A search of the Securities and Exchange Commission's ("SEC") EDGAR database did not reveal a single filing by Nexus One or CryptoBit.

A search of the Division's Corporate Finance database did not reveal a single filing by Nexus One or CryptoBit.

Neither Nexus One nor CryptoBit securities or offerings are registered with the Division or the SEC
The Sec Div's July 10th complaint alleges securities fraud related violations of Massachusetts General Laws.
Section 301 of the Act provides:

It is unlawful for any person to offer or sell any security in the commonwealth unless:

(1) the security is registered under this chapter;

(2) the security or transaction is exempted under section 402; or

(3) the security is a federal covered security.
The complaint issues Susan Barrows with a cease and desist and requires her to
provide an accounting for those losses attributable to the alleged wrongdoing;
provide an accounting for those losses attributable to the alleged wrongdoing; and
disgorge all profits and other direct or indirect remuneration received from the alleged wrongdoing.
An administrative fine has also been sought.
After making contact with Barrows in April 2019, it was agreed she would give testimony via video teleconference on May 31st, 2019.
April 23rd was the last date the Sec Div had any contact with Barrows.
It appears she's since gone underground, along with whatever she managed to steal through NexusOne and CryptoBit.
Considering the Masachusetts Sec Div have identified CryptoBit and Barrows as being part of a larger scheme involving 'dozens of individuals and companies and tens of millions of dollars stolen', you'd hope the SEC are investigating at the federal level.
To date however the SEC has failed to take action against a single MLM cryptocurrency scheme.
N.B. BehindMLM has previously reviewed My CryptoBit and CryptoBit Trade.
While along with CryptoBit all three schemes are fraudulent, I can't say for sure but it appears there's no connection between them.