Cloud Token still stringing victims along with new website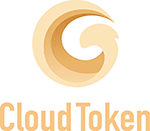 After losing their original website domain because reasons, the Cloud Token scammers have returned with a new domain.
Cloud Token's new website domain ("cloudv2.io"), was privately registered in May 2020.
The new website however only went live recently, as per a February 11th announcement.
Despite stopping withdrawals in October 2019, Cloud Token didn't acknowledge its collapse until May 2020.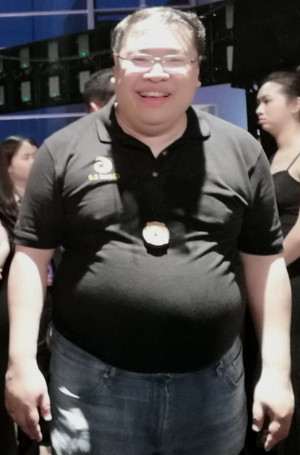 At the time Cloud Token admin Ronald Aai blamed the collapse on hackers, COVID-19 and authorities.
How much Aai (right) stole from Cloud Token investors remains unclear. His last public appearance was via video nine months ago.
Cloud Token's reboot is being touted as "Cloud 2.0".
We are now approaching closer and closer to the v2.0 wallet release.

Development has been going very well despite the challenges we have faced lately.

While we are not yet ready to give an exact release date, we are confident that it will still be during the first quarter of this year.

We will be posting more notices as we get closer to the actual release date.
The fiction that invested funds have been frozen by authorities continues.
The v2.0 wallet has been created to generate funds for the Cloud 2.0 project without the need for further investment from members during this current period where funds on exchanges have been frozen due to complaints and lawsuits started by various parties.

Lawsuits and litigations are currently still in progress and are anticipated to take a lengthy period of time.

Until all legal processes are complete, exchanges will not release the currently frozen funds.

This means that leavers will wait until this legal process fully plays out before any withdrawals can be possibly be processed.

By association this also means that remainers will not have access to their Jarvis funds until release by the exchanges .

There is nothing that Cloud 2.0 can do at this time to expedite this legal process.
Naturally which authorities have acted or details of the lawsuits Cloud Token is purportedly facing are not provided.
In other words Cloud Token's legal matters are an open-ended scapegoat.
With respect to investor losses, Cloud Token spells out that unless new victims are found, even if the fictional lawsuits are resolved, nobody is getting paid.
We are anticipating a snowball effect that starts small and gradually picks up in size and volume as the v2.0 wallet services are advertised and utilized.

As the v2.0 wallet profits increase, so the amounts of conversions for v1.0 wallet members can also increase.

In a nutshell, the more traffic the v2.0 wallet experiences, the more funds will become available for v1.0 wallet users to convert CTOs.
CTOs being the Cloud Token's Ponzi token.
Ronald Aai and the rest of the Cloud Token admin team dumped CTO on affiliates, whilst hoarding invested cryptocurrency on the backend.
We ask all our members to grasp the reality of the new wallet and not to harbor unreasonable expectations of large withdrawal amounts immediately upon release.

A realistic expectation for conversions will be a small start with gradually increasing amounts over time.
Unless authorities actually step in I'm not anticipating any significant Cloud Token developments.
I'll keep an eye out for updates.