Chandler, Gatto, Dluca & Pinkston settlements run into the millions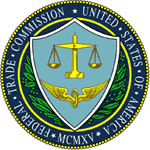 The FTC Commission has approved settlements with Scott Chandler, Louis Gatto, Thomas Dluca and Eric Pinkston.
Details of the settlements reveal over a million dollars in ill-gotten gains will be turned over.
In no particular order, here are the particulars of each defendants settlement with the FTC:
William Scott Chandler – $31,000 monetary judgement
Thomas Dluca – $453,932.96 monetary judgement
Louis Gatto – no monetary judgement
Eric Pinkston – $461,035.68 monetary judgement, of which $29,491 is payable
All four defendants are permanently banned from operating or participating in "any multi-level marketing program, pyramid, Ponzi, or chain referral scheme."
They are also subject to ten to fifteen years of compliance reporting.
In short, Chandler, Dluca, Gatto and Pinkston's scamming careers are over.
The FTC sued Chandler, Dluca, Gatto and Pinkston back in March 2018.
The regulator alleged the defendants
falsely promised participants could earn large returns by paying cryptocurrency such as bitcoin or Litecoin to enroll in schemes marketed under the names Bitcoin Funding Team and My7Network.

Bitcoin Funding Team and My7Network were chain referral schemes—a type of pyramid scheme.

These schemes depend on continual recruitment of new participants to generate revenue.

Scott Chandler, promoted Bitcoin Funding Team and another deceptive cryptocurrency scheme, Jetcoin, which promised participants a fixed rate of return, but failed to deliver on these claims.
As part of the defendant's respective settlements, the FTC's claims above are to be "taken as true".