CFTC moves for summary judgment against Alan Friedland
Following unsuccessful mediation proceedings, the CFTC has moved for summary judgment against Alan Friedland.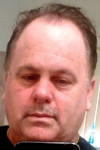 Through his companies Fintech Investment Group and CompCoin LLC, the CFTC alleges Friedland (right) "committed a classic fraud".
Defendant Alan Friedland, by and through two entities he controlled, Fintech and Compcoin LLC, falsely and misleadingly solicited customers to provide funds, knowing that they could not deliver what they promised in return.

Friedland and his entities marketed and sold a digital asset he created called Compcoin to customers by telling them that if they bought Compcoin, they would have access to a fully developed, sophisticated algorithmic foreign exchange ("forex") trading program called ART, created and maintained by a licensed Commodity Trading Advisor ("CTA"). The Defendants misled customers as to the profits they would gain in trading with ART.

And, as Friedland and his entities knew, they could not lawfully provide Compcoin purchasers access to ART because they did not have the necessary approval from the relevant self-regulatory organization, the National Futures Association ("NFA"), to solicit and accept funds from customers to trade forex.

They never received such approval, customers never received ART, and Compcoin is now a valueless asset.
Owing to there being "no genuine issue of these material facts", the CFTC puts forth it is "entitled to judgment".
The CFTC accuse Friedland of stealing between $1.6 to $1.7 million through CompCoin.
If granted, summary judgment will see Friedland up for disgorgement and additional financial penalties.
The CFTC's motion was filed on July 9th. As of yet there has been no response filed.
Back in April Friedland downplayed the CFTC's lawsuit, claiming the regulator had "botched this up very, very badly".
We'll continue to monitor the case docket for updates.
After ART flopped, Friedland rebooted the scam with NRGY.
On information and belief, a significant number of CompCoin victims were funneled into NRGY – on the same promise of passive profits.
Following the initial pump in March, NRGY has continued to decline.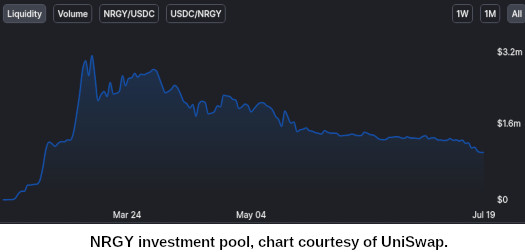 Investment into NRGY dipped below $1 million on July 18th.
Whether US authorities take further action against Friedland regarding NRGY remains to be seen.
Update 19th December 2021 – The CFTC has been denied summary judgment and Friedland.
Update 6th February 2022 – Friedland's jury trial kicked off on January 31st. Day four of the trial was held on Thursday February 3rd.
On day four of his trial, Friedland settled with the CFTC.