Alan Friedland settles CompCoin fraud with CFTC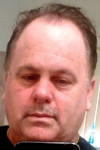 Four days into his trial, Alan Friedland has settled fraud allegations with the CFTC.
This one is a bit unusual, as typically we see settlements reached before trial. I think this is the first MLM fraud trial I've seen where a settlement was reached during trial.
Looking at Friedland's case docket, trial proceedings kicked off on January 31st.
Here's a run down of what followed:
Trial Day 1 (Jan 31)
jury panel selected and sworn in
opening statements by CFTC and Friedland's legal team
examination and cross-examination of CFTC's witness
Trial Day 2 (Feb 1)
examination and cross-examination of CFTC's second and third witnesses
video footage of a CFTC deposition played in court
Trial Day 3 (Feb 2)
examination and cross-examination of CFTC's fourth and fifth witnesses
Trial Day 4 (Feb 3)
examination and cross-examination of CFTC's sixth and seventh witnesses
12:12pm – "The court discusses matters with the parties"
12:14pm – "Court is in recess"
1:45pm – "Court resumes. The Court discusses settlement terms with the parties. Parties agree to settlement on the record. Defendant (Alan Friedland) acknowledges terms of settlement as stated in open court on the record on February 3, 2022"
1:49pm – "Court is adjourned"
Unfortunately details of Friedland's settlement have yet to be made public.
Later the same day it was reached (Feb 3rd), the court issued an order directing "the parties shall file a joint motion for entry of consent judgment and permanent injunction".
This suggests Friedland capitulated and the settlement went in the CFTC's favor.
The requested joint motion has to be filed by March 7th. What we can expect from the consent judgment is disgorgement, a monetary judgement and civil penalty.
The injunction will see Friedland barred from committing further violations of the Commodity Exchange Act.
The take-away here is Friedland settled as the CFTC laid out its case against him. There was no point presenting his defense, he knew he was screwed.
I'd like to think perhaps, in a moment of clarity, it finally hit home that whatever nonsense defense Friedland had wasn't going to fly.
This is in stark contrast to Friedland's sentiment last April, wherein he told NRGY investors 'US authorities "were not empowered to regulate a cryptocurrency project"'.
Friedland went on to claim he was "under no obligation to register CompCoin, or the software or myself", and that US regulators had "botched this up very, very badly".
The CFTC's lawsuit against Friedland details allegations of fraud related to CompCoin.
Launched in early 2021, NRGY is Friedland's CompCoin reboot Ponzi.
After the typical Ponzi shitcoin pump, NRGY began to dump: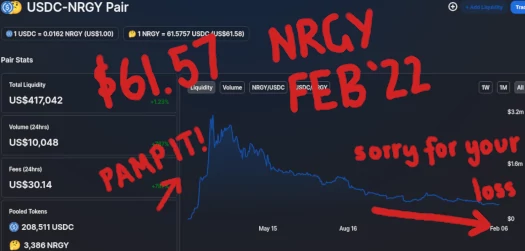 In an attempt to resuscitate the scam, Friedland launched NRGYGO in August 2021.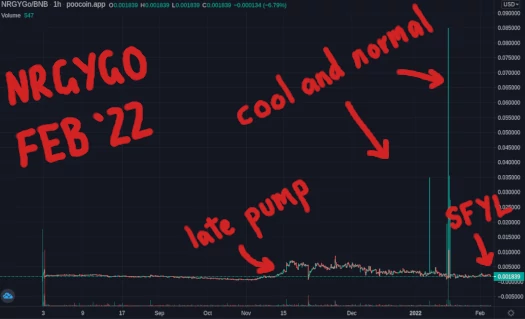 Albeit with a later pump that didn't kick off till mid November, NRGYGO has otherwise had a similar trajectory to NRGY.
As of yet US regulators haven't taken any action over NRGY and NRGYGO. Whether that changes following Friedland's CompCoin fraud settlement remains to be seen.
Update 7th April 2022 – Alan Friedland's CompCoin fraud settlement has been approved.