CashFX Group top earners squabble, confirm Ponzi is over

Justin Halladay and Luigi Bruni are believed to earn the top earning position in the CashFX Group Ponzi.
Having all but disappeared from the company, as CashFX Group continues to promise withdrawals are just around the corner for the better part of a year now, it appears Halladay and Bruni have broken up.
As picked up on by Harry Page from the CashFX Scam – Now What!? FaceBook group, yesterday Bruni issued a public warning: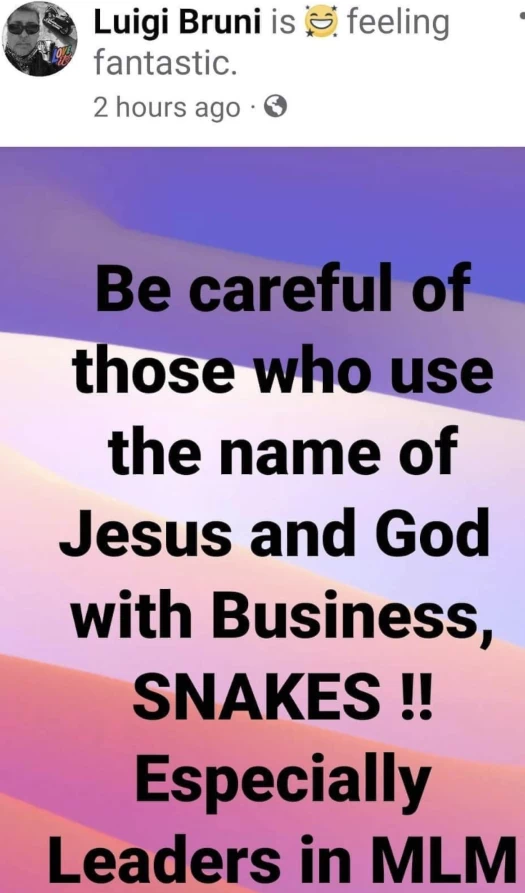 When pressed on who he was referring to, Bruni stated;
I have a person in particular but no need to put a name on it.

Those who know me will probably guess well.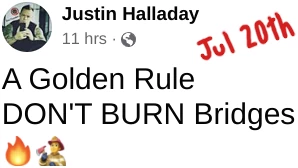 In between bible bashing, Halladay seemingly issued a response.
If you're wondering what's up with the religious posturing, Ponzi scammers often have guilty consciences.
Halladay routinely abuses religion to detract from the fact he's stolen millions from CashFX Group victims.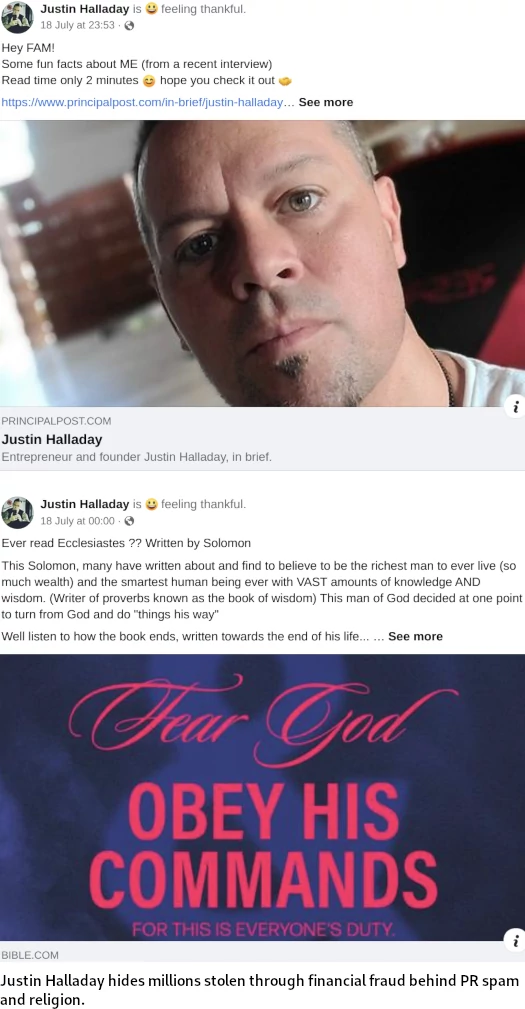 Religion is a coping mechanism. It also makes it difficult for believers to come to terms with the reality they've been scammed.
At the heart of Halladay's and Bruni's spat is Bruni moving on from CashFX Group: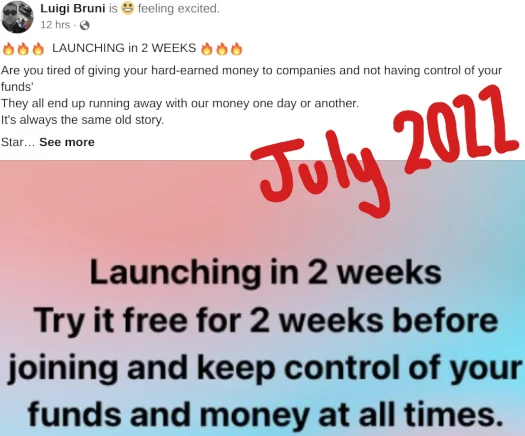 Ironically Halladay has all but abandoned CashFX Group himself. At least publicly.
Despite still profiting from the Ponzi scheme, Halladay ceased public promotion of CashFX Group last year.
As his primary source of income, Halladay obviously wants to keep the CashFX Group gravy train going as long as possible. Bruni leaving the company is at odds with that.
While CashFX Group corporate and Halladay continue to siphon off the lion's share of invested funds (yes, people are still investing in a collapsed Ponzi scheme), victims are being fed one excuse after another.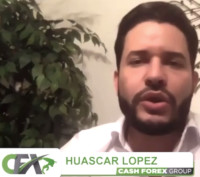 The latest nonsense is "CashFX Group phase 2". Supposedly launching sometime in Q3, Q4, 2023… 2024… or pending till Huascar and the gang come up with the next ploy.
CashFX Group has attracted regulatory attention in eighteen countries, the latest of which was Canada (again).
Despite being one of the larger Ponzi schemes to emerge over the last few years, authorities have thus far failed to shut the scam down.
Update 22nd July 2022 – Luigi Bruni has confirmed he's ditched CashFX Group for Youngevity's new 8 Minute Trader opportunity.
Squabbling between Bruni and Justin Halladay continues on social media. CashFX Group management are MIA and, for the vast majority of investors, withdrawals remain disabled.