Third BitConnect class-action lawsuit filed in Florida

BitConnect victims continue to take matter into their own hands, following the filing of a third lawsuit in the US.
Filed on January 30th, Plaintiffs Paul Long and Kiandra Love seek to hold defendants BitConnect International PLC, BitConnect LTD, BitConnect Trading LTD and Ryan Maasen accountable for their losses.
According to the compliant, BitConnect
scammed thousands of Floridians and hundreds and thousands of Americans out of millions and millions of dollars.

BitConnect took advantage of the increased attention, interest and success of cryptocurrencies and legitimate companies and technology to convince Platintiffs and the Class that they would make money on their investment in BitConnect's product.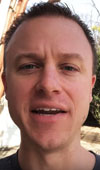 Ryan Maasen (right) is singled out as a BitConnect promoter, who convinced Plaintiff's Long and Love to invest via promotional material published to his YouTube channel.
Plaintiffs allege BitConnect marketing claimed
investors who purchase BitConnect Coin are purchasing "an interest bearing asset with 120% return per year. It's that simple.
Long and Love state that while this ROI was
seemingly too good to be true for most investments, (it was) in line with the rise of cryptocurrency trading and investing in 2017, and therefore believable and concrete.
In one of his promotional videos cited in the lawsuit, Ryan Maasen
makes numerous representations that BitConnect and his gains, the average daily interest rate, how he is familiar with the Bitconnect team and that they have a great support team, that if a user invested more, he or she would be able to make more sooner, that the investor would get the money back at the end of term (said multiple times in multiple different ways), and other similar representations.

Maasen specifically represented that Plaintiffs and the Class would get their principal back in a specific amount of time (299 days with a $100 investment).

Maasen specifically represented that within two years Plaintiffs and the Class could make a million or more dollars from this investment.
Plaintiff Paul Young alleges that he first viewed one of Maasen's videos in September, 2017.
Following Maasen's advice, he deposited 0.8756 BTC (approximately $4297.06) to try out BitConnect.

After receiving returns on his initial investment, Plaintiff invested another 0.3221 BTC (approximately $1537.03) on October 9, 2017.

On October 12, 2017 he invested an additional 0.3420 BTC (approximately $1856).

On October 19, 2017 he invested 0.3510 BTC (approximately $1998.59).

In addition to these larger investments, Plaintiff continued to re-investment [sic] any gains he made on his investments, as encouraged by Defendants, from October 9, 2017 until his final reinvestment on January 9, 2018.
Plaintiff Long alleges that since BitConnect collapsed on January 16th, 'his total investment is worth a few hundred dollars'.
Plaintiff Kiandra Love alleges she first viewed 'a video from Maasen" on or around October 10, 2017'.
Following Maasen's advice, on October 10, 2017 she deposited $100 to try Bitconnect.

After receiving returns on her initial, small investment, Plaintiff deposited $10,000 on October 25, 2017.

On November 14, 2017, Ms. Love made her final investment of $1010.
Going off of the public BCC rate as of January 30th, Long's 'total investments are worth only a few hundred dollars'.
Long and Love's lawsuit seeks to establish both a National and Florida Class of BitConnect victims.
Across five counts, the proposed class-action lawsuit accuses BitConnect and Ryan Maasen of
violating Florida Securities Laws
violating the Federal Securities Act
breach of contract
fraud by concealment and
violating the Florida Consumer Protection Act
Plaintiff's Long and Love have asked the court
class-certification
an order temporarily and permanently enjoining (BitConnect and Maasen) from continuing the unlawful, deceptive, fraudulent and unfair business practices alleged in the complaint
an order temporarily and permanently enjoining (BitConnect and Maasen) from selling, liquidating, transferring, spending or otherwise dissipating assets earned from (BitConnect victims)
injunctive relief … to make the Plaintiffs and the Class whole
legal costs, restitution, damages and disgorgement to be determined at a jury trial
pre and post-judgment interest on any amounts awarded
Long and Love's lawsuit is the third class-action lawsuit filed against BitConnect in the US. Over the past fortnight similar actions have been filed in Florida and Kentucky.
As such on January 31st Judge Sharp issued a "related case order and notice".
The notice designates Long and Love's lawsuit as a "Track Two' case, and asks they
file and serve a certification as to whether the instant action should be designated as a similar or successive case.
As I understand it if designated, this class-action will be coupled with the previously filed Florida lawsuit.