Temporary Restraining Order issued in second BitConnect class-action

As the public value of BCC fast approaches zero ($6.10 as I write this), more investors are having to come to terms with being scammed.
Last week in Florida we saw the first investor class-action lawsuit filed against BitConnect and several top promoters.
Now a second proposed class-action has been filed in Kentucky, and what's particularly interesting about this suit is a TRO has already been granted.
The Kentucky class-action accuses BitConnect of scamming
thousands of Kentuckians and hundreds of thousands of Americans out of millions and millions of dollars.
The lawsuit was filed by Brian Paige, who claims to have lost $5110.
Named defendants are BitConnect international, BitConnect LTD, BitConnect Trading LTD and Ryan Maasen.
Paige alleges BitConnect 'was both a pyramid scheme and a Ponzi scheme'.
That is, it relied on new money from new users, who were in turn expected to get more new users to produce more new money, while not actually engaging in any real activity that would produce income, profits or benefit to investors.
BehindMLM reviewed BitConnect in April, 2017 and came to the same conclusion.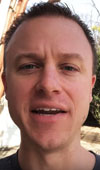 Defendant Ryan Maasen, cited as a citizen of Tulsa, Oklahoma, is singled out as a YouTube promoter of BitConnect.
Maasen published dozens of videos on YouTube.com, all of which he has taken down and admitted that he has taken down, where he made numerous representations seen by, relied upon and that damaged Plaintiff and the Class.
Maasen marketed BitConnect under "Team Rhyno" branding and, according to Paige, specifically targeted "college aged (and) high school kids".
Plaintiff Paige alleges that in his "Rhyno M" Youtube channel videos,
Maasen makes numerous representations about Bitconnect and his gains, the average daily interest rate, how he is familiar with the Bitconnect team and that they have a great support team, that if a user invested more, he or she would be able to make more sooner, that the investor would get the money back at the end of the term (said multiple times in multiple different ways), and other similar representations, all of which Plaintiff and the Class viewed and relied upon.

Maasen knew that viewers of his video were young, as he specifically referred to two years as a "short" period of time, even if the college aged or high school kids watching the video thought it was a long time.

Maasen specifically represented that Plaintiff and the Class would get their principal back in a specific amount of time (299 days with a $100 investment).

Maasen specifically represented that within two years Plaintiff and the Class could make a million or more dollars from this investment.

Maasen benefited from each person who he directed to Bitconnect, earning money on the money those people deposited.

In that way, Bitconnect was both a Ponzi scheme and a pyramid scheme.
Paige alleges that he came across one of Maasen's "Team Rhyno" videos around November last year (the lawsuit states November, 2018, which is assumed to be a typo).
Following Maasen's advice, he deposited $100 to try out Bitconnect.

Plaintiff directly contacted Maasen and asked whether it was too good to be true.

Maasen responded by citing the meteoric rise of Bitcon: "Just look at how much bitcoin has grown since it started.

Fractions of a penny to now over $7K..crypto is incredible!"

When Plaintiff specifically requested information about whether Maasen had actually received his initial capital investment back, Maasen responded that he was expecting his first return next week, but that many people on YouTube had posted video showing they had received theirs back already.

After receiving returns on his initial, small investment (another hallmark of Ponzi schemes), Plaintiff deposited $5,010 on December 29, 2017.

As of today, that investment is worth a few hundred dollars.
Paige alleges that after BitConnect collapsed, Maasen deleted his BitConnect videos and began promoting Davor, a similar Ponzi scheme.
After being heavily touted as a recovery scam for BitConnect victims, Davor is now also collapsing.
DAV points (Davor's BCC equivalent) have plummeted from $177 two weeks ago to just $16 today.
Paige's class-action seeks to establish two classes; a National Class and Kentucky Class.
Defendants BitConnect and Ryan Maasen are accused of five counts of fraud, including
violation of Kentucky securities laws
violation of the Federal Securities Act
breach of contract
fraud by concealment
violation of the Kentucky Consumer Protection Act
The same day Paige filed his class-action, a motion for a Temporary Restraining Order was also filed.
The TRO sought to have BitConnect and Ryan Maasen
identify and disclose all bitcoin and other cryptocurrency wallet addresses under their control and/or possession
identify and disclose all cryptocurrency trading account addresses and
identify the holder/owner of any wallet or cryptocurrency address to which BitConnect and/or Maasen have transferred any bitcoin or any other cryptocurrency to in the last 90 days
The stated reason for the above is to that the "assets can be monitored and traced".
BitConnect and Maasen are also 'forbidden from moving any assets unless specifically allowed by this court'.
How the court intends to enforce the TRO against BitConnect is unclear.
The company's owners are presumed to be outside of the US and on the run.
What's particularly interesting about the TRO is that it was granted on the basis
Plaintiff Paige showed 'a strong likelihood of success on the merits of their claims for violation of Federal securities law, Kentucky security law, breach of contract and fraudulent inducement'
the rights of the Plaintiff and the Class will be immediately and irreparably harmed absent a TRO and
the entry of a TRO is in the public interest because the public is interested in preventing massive consumer fraud and other securities violations described in the Class Action Complaint.
Without reading too much into it, it certainly sounds like Paige's case will ultimately be decided in his favor.
BitConnect and Maasen have been given ten days to comply with the TRO.
Stay tuned…