BitConnect class-action lawsuit filed over $771,000 in losses

There's been talk of a class-action lawsuit for a few days now, with one finally filed in the Southern District of Florida on January 24th.
In the fifty-page lawsuit, BitConnect victims Charles Wildes, Fransico Doria, Aric Harols, Akiva Katz, James Gurry and Ronald Nelson seek to recover $771,000 in losses.
They hope to do this via a class-action against defendants BitConnect and top investors Glenn Arcaro, Trevon Brown (aka Trevon James), Ryan Hildreth, Craig Grant and CryptoNick (John Doe No. 1).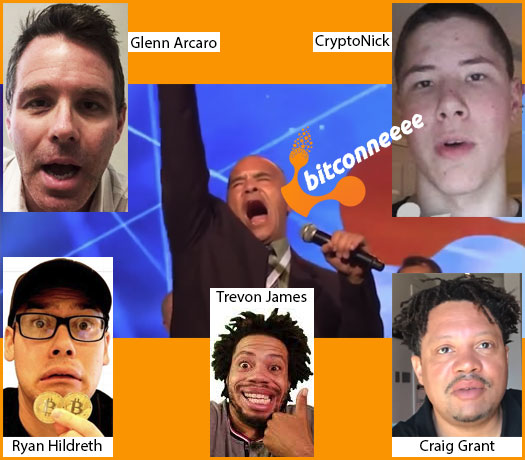 The lawsuit, filed through the firm Silver Miller, alleges BitConnect's collapse earlier this month revealed
a Ponzi scheme, numerous securities laws violations, and thousands upon thousand of investors who lost 90+% of their holdings at BitConnect.
BitConnect's business model is described as guaranteeing a monthly 40% ROI.
The more money an investor put down, the greater the return that investor could purportedly receive each month over a scheduled period of time – regardless of market performance of the fluctuating price of cryptocurrency.

Moreover, regardless of the amount of the initial investment, each investor was promised a one percent return on investment on a daily basis, which BitConnect purported would be generated by its own proprietary trading bot and volatility software – a promise that would turn a $1000 investment into a $50 million return within three years of daily compounded interest.
Following BitConnect's collapse, BCC points public value plummeted by 90%.
Trading at over $400 in early January prior to the collapse, today BCC is worth just $12.98.
Glenn Arcaro, Trevon James, Ryan Hildreth, Craig Grant and CryptoNick are cited as "prominent BitConnect affiliates", who along with the company itself, are responsible for investor losses.
Glenn Arcaro is particularly singled out as an active Director, top-level executive and "controlling person" of BitConnect.
Class representational has been sought on behalf of BitConnect investors, split into a nationwide class and Florida subclass.
BitConnect and its top YouTube promoters are accused of multiple violations of the law across twelve counts of action, including;
the unregistered offer and sale of securities in violation of the Securities Act
fraud in the offer and sale of securities in violation of the Securities Act
rescission of contract
the unregistered offer and sale of securities in violation of Florida's Statutes and Constitution
fraud in the offer and sale of securities in violation of Florida's Statutes and Constitution
violation of Florida's Deceptive and Unfair Trade Practices Act
fraudulent inducement
fraudulent misrepresentation
negligent misrepresentation
conversion and
civil conspiracy
The class-action lawsuit seeks
to recover investor losses from BitConnect and its top promoters (both in fiat and cryptocurrency)
an award of any additional damages recoverable under law.
an order prohibiting BitConnect and its top promoters from transferring or dissipating funds in their possession that were derived through BitConnect
an accounting of remaining funds and assets in the possession of BitConnect and its top promoters
an order imposing a constructive trust over funds and assets that rightfully belong to class-members
pre-judgement and post-judgment interest, as well as legal costs
How the class plaintiffs intend to serve BitConnect is unclear.
BitConnect itself is divided into BitConnect International, BitConnect LTD, and BitConnect Trading LTD, all of which are shell corporations registered in the UK.
As reported by BehindMLM on January 11th, Glenn Arcaro going into hiding about a week prior to BitConnect collapsing. Publicly Arcaro's current whereabouts are not known.
As per a video uploaded earlier today, Craig Grant has abandoned his Miami apartment and appears to be on the run (the since-deleted video titled "ghosts" was shot from his car).
Trevon James, Ryan Hildreth and CryptoNick are still promoting various cryptocurrency opportunities on their respective YouTube channels.
A copy of the class-action lawsuit is available courtesy of the Silver Miller law firm.
Stay tuned…