BitConnect, Satish Kumbhani & Glenn Arcaro sued by SEC

The SEC has finally filed suit against BitConnect and executives Satish Kumbhani and Glenn Arcaro.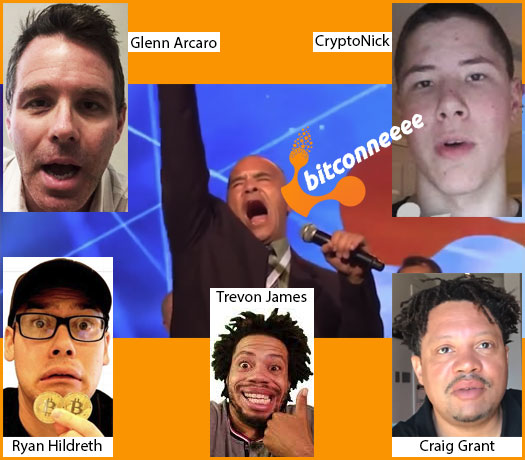 The lawsuit follows a similar suit filed against BitConnect's top US promoters in May.
As alleged by the SEC, BitConnect was a $2 billion Ponzi scheme that took in over 325,000 BTC.
Named defendants in the SEC's lawsuit are
BitConnect – $2 billion dollar Ponzi scheme run through a series of UK shell companies
Satish Kumbhani – Indian national who created BitConnect in 2016
Glenn Arcaro – US national and Californian resident who headed up US promotion of BitConnect
Future Money – Hong Kong shell company set up by Arcaro to launder BitConnect funds through
Kumbhani used fake names to register domain names for three BitConnect websites.

Kumbhani developed the "lending wallet," the investor interface for the Lending Program on the BitConnect website.

He hired a neighbor to develop the BitConnect Website and implement the algorithms he had developed. Kumbhani used his own PayPal account to pay two website hosting services to BitConnect.
BitConnect advertised monthly returns of up to 40% on bitcoin investments.
The ruse behind BitConnect was that a trading bot was being used to generate external ROI revenue.
BehindMLM reviewed BitConnect in April 2017. We concluded there was no trading revenue being generated and that BitConnect was a Ponzi scheme.
This is in line with the SEC's investigatory findings;
As Defendants knew or recklessly disregarded, BitConnect did not deploy investor funds for trading with its purported Trading Bot.

Rather, BitConnect and Kumbhani siphoned investors' funds off for their own benefit, and their associates' benefit, by transferring those funds to digital wallet addresses controlled by Kumbhani, Arcaro, other promoters, including the Arcaro Promoters, and other unknown individuals.
"Trading bots"  remain one of the most popular MLM crypto Ponzi ruses.
BehindMLM maintains that if an MLM crypto company claims to generate returns via a trading bot but can't provide audited financial reports, it's guaranteed to be a Ponzi scheme.
Kumbhani and BitConnect were not using investor funds to generate the trading profits represented to investors (using the Trading Bot), they also used funds received by newer investors to satisfy the withdrawal demands made by earlier investors in the Lending Program, a fact they knowingly or recklessly did not disclose to investors and prospective investors.

Kumbhani sought to conceal from the investing public that the Lending Program and BitConnect's claims about the Trading Bot were a sham.

Kumbhani declined to provide any evidence, when asked, to corroborate the existence of the Trading Bot or how it operated

To mask the fact that they were not deploying investor funds to be traded with the purported Trading Bot they described to investors, BitConnect and Kumbhani conducted a Ponzi-like scheme in which they at times used funds deposited by newer investors in order to satisfy withdrawal demands made by earlier investors.
The SEC allege Glenn Arcaro, through his Future Money shell company, received $24 million in referral commissions and BitConnect development funds.

Satish Kumbhani (right) distributed "development funds" to BitConnect promoters. Development funds were primarily used to fund advertising but promoters were permitted discretionary spending.
Kumbhani and BitConnect calculated each national promoter's weekly "development fund" commissions as a certain percentage of the total volume of new loans made by investors in the national promoter's downline during a given week.
As part of its Ponzi scheme ruse, BitConnect referred to new investment as "loans".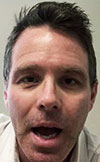 Glenn Arcaro was the BitConnect's US national promoter. He was in charge of distributing development funds to Trevon Brown (aka Trevon James), Craig Grant, Ryan Maasen and Michael Noble.
Brown, Grant, Maasen and Noble made up BitConnect's US regional promoter team.
One interesting tidbit is that, while BitConnect set up its BCC Ponzi token oN dUh BlOcKcHaIn, the majority of participating affiliate investors didn't actually own BCC.
Contrary to BitConnect's claim that there was "no central organization involved," and as Kumbhani and BitConnect knew or recklessly disregarded, BitConnect retained custody
of most of the BCC tokens involved in the BitConnect Exchange transactions.

For the vast majority of BitConnect's investors, their BCC transactions did not appear on the BCC Blockchain—as they would have if ownership of BCC tokens had changed hands—and their
ownership of BCC tokens was simply recorded, if at all, as an entry in BitConnect's private database.

The BCC Blockchain functioned essentially as a materially misleading marketing ploy.
BitConnect collapsed in January 2017, generating approximately $2.4 billion in BCC public value losses.
Defendants, meanwhile, profited substantially from their perpetration of this fraudulent scheme, with Kumbhani and BitConnect obtaining control of approximately 325,000
Bitcoin, or approximately $2 billion, from investors worldwide during the relevant period.
Across five claims of relief, the SEC have sued BitConnect, Kumbhani and Aracaro for multiple violations of the Securities and Exchange Act.
The regulator is seeking an injunction, disgorgement of "all ill-gotten gains" with prejudgment interest and a civil monetary penalty.
Glen Aracro has today plead guilty to a federal criminal case brought by the DOJ.
Last we heard Satish Kumbhani was in the custody of Indian officials. The FBI sent two agents to interrogate Kumbhani in July 2019.
Since then there have been no further updates.
Kumbhani's current status, including whether the US have filed for extradition, is unclear.
Update 14th March 2023 – As at the time of this update, the SEC is still trying to initiate service on Kumbhani.
This is from a filed March 2nd Status Report;
In the Commission's most recent prior status report to the Court, the Commission reported that it was undertaking additional efforts to request the assistance of a second foreign country to locate Kumbhani, after its prior efforts to find him in a different
country were unsuccessful.

Since the Commission's most recent status report, the Commission received information from regulatory authorities in that second country, but unfortunately that information did not reveal new or current information as to Kumbhani's whereabouts.
The SEC requested an additional 90 days to serve Kumbhani, which was granted on March 3rd.
90 days puts us at June 1st, at which time another Status Report is expected from the SEC.
Update 1st June 2023 – Kumbhani still not served. Additional 90 days to serve Kumbhani, which was granted on May 30th.
New deadline to serve Kumbhani is August 8th, 2023.