FBI sends agents to interrogate arrested Indian BitConnect suspect

Although it feels like US authorities are dragging their feet with respect to BitConnect, reports of India confirm the investigation is still very much active.
The latest update we've got on the FBI's BitConnect investigation is that two agents recently interrogated Saitsh Kumbhani.
Last we heard Kumbhani was still on the run as of September 2018.
Turns out authorities managed to arrest Kumbhani last month.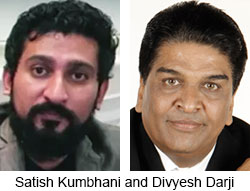 US authorities allege Kumbhani, along with co-conspirator Divyesh Darji, stole around $5.6 billion from BitConnect investors.
Indian authorities nabbed Darji in August 2018. He is currently out on bail.
According to a July 25th Times of India report, US authorities have been pursuing Kumbhani for some time.
Kumbhani's firm was served notices by the concerned department in the US.

"But they could not locate him since he was on the run. When they came to know that Gujurat police arrested him (the) FBI came to question him".
Quoting a CID officer, the TOI also reveal Indian authorities are sharing investigation data with the FBI.
Looking forward Kumbani will be made available to the FBI's Delhi office for further interrogation if required.
As revealed by Craig Grant, Satish Kumbhani worked closely with Glenn Arcaro, the top US BitConnect promoter.
A few weeks before BitConnect collapsed, Arcaro went underground and remains in hiding.
Where Arcaro fits into the FBI's BitConnect investigation has yet to be revealed.
It is assumed Arcaro at the very least is wanted for questioning.