Joe Abel pleads guilty to BitClub Network securities fraud

Joseph Frank Abel, better known as Joe, is one of the scammers behind the BitClub Network Ponzi scheme.
Late last year, Abel and four co-conspirators were indicted on fraud charges.
Following his arrest, earlier this year Abel initially pled not guilty.
As revealed in a September 3rd DOJ press-release, Abel has now entered a guilty plea to the charges.
According to the DOJ, BitClub Network was a $722 million dollar Ponzi scheme.
BitClub Network represented it generated ROI revenue through crypto mining.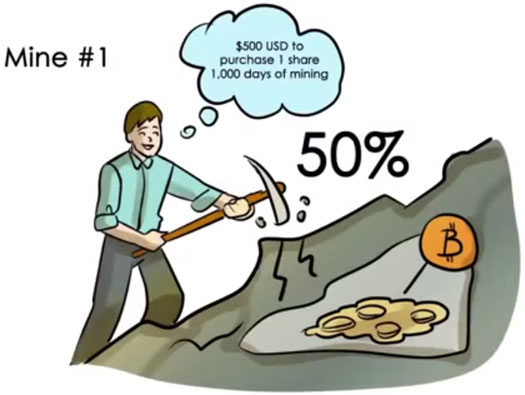 The DOJ's investigation confirmed this to be a lie.

As part of his plea deal, Abel (right) has
admitted taking money from investors in exchange for shares of the BitClub Network's purported mining pools.

In order to promote shares in the BitClub Network's mining pools, he created and posted videos to the internet and gave presentations and speeches about the BitClub Network throughout the United States and numerous other countries, including in Asia, Africa, and Europe.

As part of the conspiracy, Abel instructed investors in the United States to use a virtual private network, or "VPN," to hide their U.S.-based IP addresses and evade detection and regulation by U.S. law enforcement.

Abel admitted failing to report on a Form 1040 United States Individual Income Tax Return for the tax year 2017 approximately $1 million in cryptocurrency as income he earned from his promotion of the BitClub Network.
Abel is facing up to five years in prison and a $250,000 fine for conspiracy to commit securities fraud. The tax fraud related crimes carry a penalty of up to three years and a $100,000 fine.
Abel is scheduled to be sentenced on January 27th, 2021.
So far two of the five BitClub Network indicted scammers have plead guilty. Abel joins programmer Silviu Catalin, who pled guilty back in July.
Co-defendants Matthew Goettsche, Jobadiah Weeks and Russ Medlin are still holding out.
Update 17th January 2021 – As per a January 4th case docket entry, Joe Abel's sentencing has been rescheduled for July 15th.
Update 24th May 2021 – Joe Abel's sentencing hearing has been rescheduled for August 19th.
No reason for the rescheduling is provided.
Update 28th August 2021 – Joe Abel's sentencing has again rescheduled for September 22nd, 2022. 
Again no reason for the this time lengthy extension has been provided.
Update 22nd August 2022 – Abel is now scheduled to be sentenced on March 21st, 2023.