BitClub Network's Russ Medlin arrested in Indonesia

Russ Medlin has been arrested in Indonesia.
Indonesian authorities worked with the FBI to apprehend Medlin last Sunday. The arrest follows an Interpol red notice issued last December.

Medlin (right), a convicted pedophile, has been a fugitive on the run since last December.
Medlin and four co-conspirators have been indicted on charges related to operation of BitClub Network.
US authorities allege BitClub Network was a $722 million dollar Ponzi scheme.
According to Indonesian reports, Medlin was arrested 'in the Kebayoran Baru area, South Jakarta'.
Head of Metro Jaya Police Public Relations Commissioner Commissioner Yusri Yunus confirmed the information on the capture of the FBI fugitive .

However, Yusri was reluctant to elaborate on the chronology of Medlin's arrest.
Medlin's arrest will eventually trigger the unsealing of the original arrest warrants and indictments. We expect to cover them later in the week pending formal unsealing of the filings.
Update 17th June 2020 – Details of Medlin's arrest reveal Indonesian authorities picked him up on child sex charges. It was only after checking his identity that they learned of the Interpol red notice.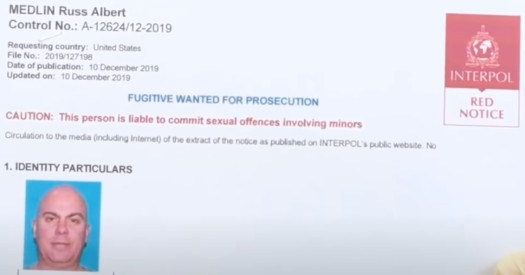 As per a report by the South China Morning Post, Medlin was
arrested in Jakarta after three underage girls told police he paid them to have sex with him.
Medlin had entered Indonesia on a tourist visa in late 2019. He had $20,000 on him which has been confiscated.
As one of the principals behind BitClub Network, Medlin is believed to have access to a large sum of assets. Most likely stashed cryptocurrency.
US authorities have not yet requested Medlin's extradition. We expect they will over the coming weeks.
If convicted in Indonesia, Medlin is facing up to fifteen years in prison.