Be Rules securities fraud warning issued by Colombia

The Financial Superintendence of Colombia has issued a fraud warning against Be Rules.
The SFC's warning cites Be Rules by its multiple names, including Be, Melius and Be Factor.
As per the SFC's December 16th warning;
The offer of products and services that are typical of the stock market of any firm or platform hosted abroad to residents in the country must have the proper authorization from this control body.

Be Rules (does) NOT currently have any authorization to promote their financial products and/or services to residents in the country directly or indirectly and through any means, in particular, those of the stock market.
Melius is the securities fraud precursor to Be. Melius collapsed in early 2020 and was rebooted as Be mid-year.
Following a fraud warning from Canada in late 2020, Be was rebranded as Be Rules in early 2021.
BehindMLM is also aware of the scheme branding itself as Be To Inspire.
As celebrated on BusinessForHome, Be Rules held an event in Colombia weeks prior to the SFC's fraud warning.

Be Rules' "Be Unstoppable" event was held in Bogota, with purportedly over 5000 distributors in attendance.
Be Rules is headed up co-founders Moyn Islam (President and CEO), Monir Islam (CVO) and Ehsaan B. Islam (CTO).
Moyn and Monir Islam are former promoters of the notorious OneCoin Ponzi scheme.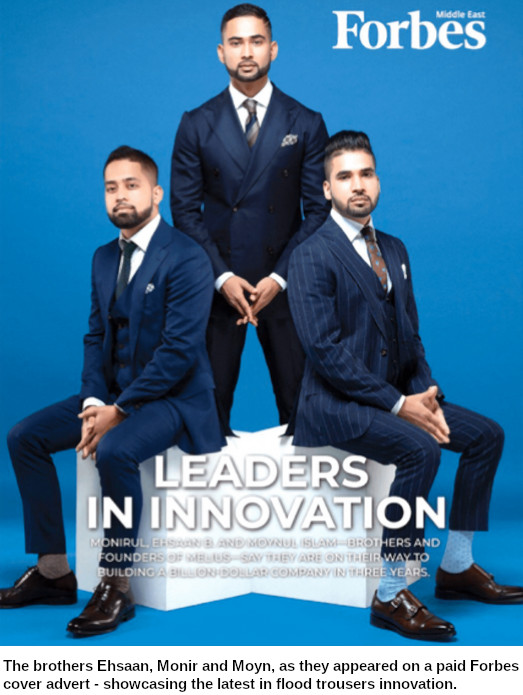 Originally from the UK, two months after OneCoin collapsed the Islam brothers fled to Dubai.
The SFC notes that in 2021 it took regulatory action against twelve individuals promoting fraudulent businesses.
Whether Colombian regulators take action against Be Rules distributors remains to be seen.