Alliance in Motion Global fraud alert from Pakistan

An Alliance in Motion Global fraud alert has been issued by Pakistan's Securities and Exchange Commission (SECP).
As per the SECP's May 24th warning;
The SECP has noticed that a company, namely "Alliance in Motion Global (Private) Limited," is offering various packages to attract the public to its unlawful business activities of multi-level marketing (MLM), in violation of clauses of the memorandum of association.

Raising un-authorized deposits from the general public and indulging in referral marketing, MLM, pyramid, and ponzi schemes are unlawful activities in terms of the explanation of Section 301 of the Companies Act, 2017.

The general public is hereby cautioned and advised not to invest in any such illegal investment schemes offered by the aforementioned company.
The SECP names Alliance in Motion Global's Directors as Raymond Asperin, Eduardo Cabantog, and Ahmad Muhammad.
Asperin and Cabantog co-founded Alliance in Motion Global. Both are based out of the Philippines, with Cabantog serving as CEO and Asperin as CMO.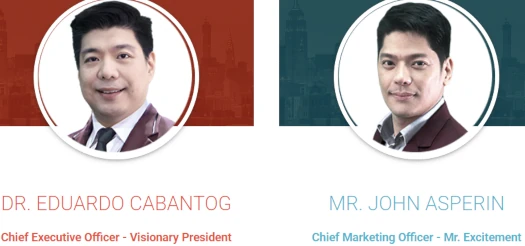 Ahmad Muhammad is the connection to Pakistan, through the Pakistan shell company Alliance In Motion Global (Private) Ltd.
Alliance in Motion Global is commonly abbreviated as "AIM Global". Based on its business model, BehindMLM classifies Alliance in Motion Global as a pyramid scheme.
BehindMLM published its first Alliance in Motion Global review back in 2013. When we last checked in circa August 2021, Alliance in Motion Global was relaunching with Empowered Consumerism and OrbiXVictus branding.
As of April 2023, SimilarWeb tracks negligible traffic to Alliance in Motion Global's and OrbiXVictus' respective websites.
Empowered Consumerism website traffic is steady at about 120,000 to 140,000 visits a month.
The majority of that traffic comes from the Philippines (87%) and the US (7%).
Despite Alliance in Motion Global operating from the Philippines and primarily targeting local residents, Philippine authorities have thus far failed to take action.
In addition to Pakistan, Alliance in Motion Global has also attracted the attention of authorities in Uganda.
Last October fifteen Alliance in Motion Global promoters were arrested on human trafficking charges.
Some 307 victims, some of whom were underage, had been lured to a compound under the guise of legitimate employment.
Upon arriving, victims were taken hostage and forced to recruit new Alliance in Motion Global affiliates.
Outside of Kenya, AIM Global recruitment across Africa appears to have collapsed following the arrests.
Alliance in Motion Global itself never publicly addressed the arrests.