AIM Global relaunches pyramid scheme with OrbiXVictus

I had some errands to run so I flipped open YouTube to put something on in the background while I finished getting ready.
Having been researching AIM Global the day before, Google's algorithms figured I'd be interested in a new marketing video featuring Ed Cabantog.
All of a sudden AIM Global's MLM opportunity being in a mess made sense.
AIM Global began to collapse in the Philippines a few years back. In early 2020 the company launched "Empowered Consumerism" branding.
That didn't stick and outside of recruitment in India, as I found earlier this week, AIM Global has declined into neglect.
Empowered Consumerism is a continuation of the pyramid scheme, running on its own website domain.
The reason for this is the Alliance in Motion brand is toxic in the Philippines.
At present AIM Global, marketed as Empowered Consumerism, is being promoted in the Philippines and Nigeria.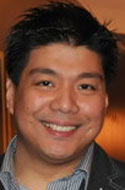 With Empowered Consumerism likely having run its course, Eduardo Cabantog (right) has revealed a new membership scheme; OrbiXVictus.
Yes, that's as terrible name for an MLM opportunity as it sounds.
At present OrbiXVictus is nothing more than a Wix template website.
Marketing videos featuring Cabantog have begun to do the rounds though. These provide insight into the next phase of AIM Global's pyramid scheme.
Through OrbiXVictus, AIM Global is marketing NDPP subscriptions.
NDPP stands for "New Division Policy Package", which is a rebranding of "Seal Pro" insurance…
…which for some reason also goes by "Insurtech", all of which is purportedly offered through Igloo Insure.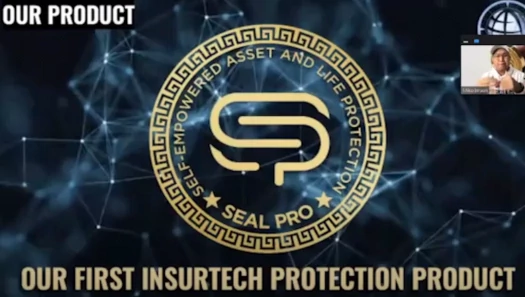 Confused? Yeah, none of this is straight-forward.
Igloo Insure launched in early 2020 and operate out of Singapore.
The company states its mission is "to provide affordable insurance for all". Igloo Insure specifically targets south-east Asia.
Igloo Insure themselves appear to be an insurance reseller: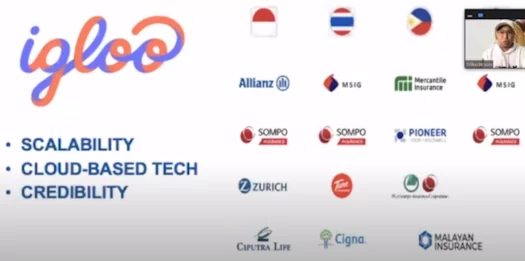 As far as I can tell there's no direct relationship between AIM Global, Empowered Consumerism, OrbiXVictus and Igloo Insure.
No doubt there's kickbacks for Cabantog based on how many AIM Global affiliates sign up though.
So what exactly is being offered?
Through SealPro, InsurTech and any other names it might be going by, an OrbiXVictus subscription provides tiers of insurance:
Bronze Seal (3000 PHP annually)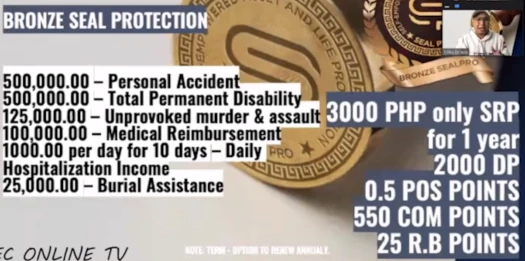 Platinum Seal (4500 PHP annually)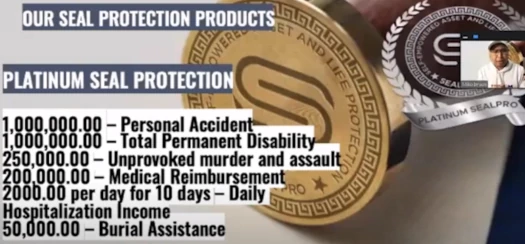 Maximum Seal Pro (cost not disclosed)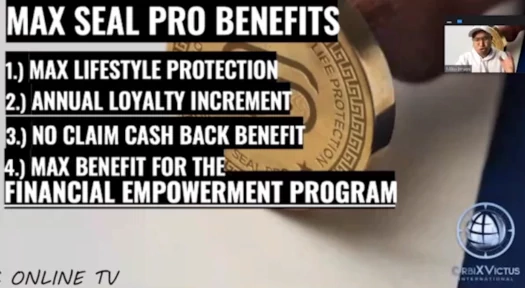 As you can see, one of the main benefits of spending more on Max Seal Pro is "max benefit for the financial empowerment program" – which is a fancy way of stating "the more you pay the more you earn".
On top of this you also have "protection packs", which bundle Seal plans at a higher cost:
NDPP Pack – 5999 PHP annually, bundles three Bronze plans
Essential Protection Pack – 9990 PHP annually, bundles two Platinum protection plans and one Bronze plan
Enterprise Protection Pack – 29,990 PHP annually, bundles Maximum Seal Pro plan, one Platinum protection plan and nine Bronze plans
Max-Victus Protection Pack – 69,990 PHP annually, bundles one Maximum Seal Pro plan, three Platinum protection plans and twenty-six Bronze plans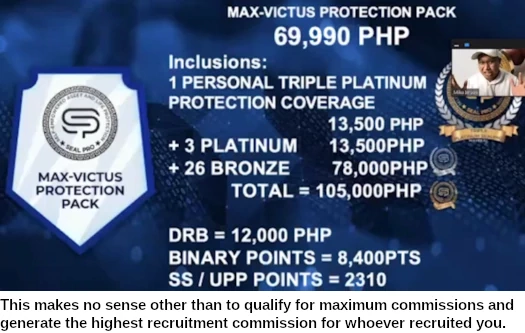 Specific compensation details have yet to be released but it's evident OrbiXVictus is a continuation of AIM Global and Empowered Consumerism's pyramid model.
If you look back up at the "points" referred to in the marketing slide, these correspond with AIM Global's existing Empowered Consumerism pyramid commissions (unilevel/binary).
In summary; you pay your OrbiXVictus annual fee and get paid to recruit others who do the same. The more you and they pay in fees, the higher your commissions.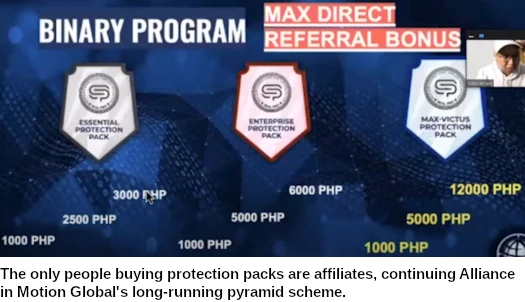 As with AIM Global and Empowered Consumerism, when recruitment inevitably dries up so too will the MLM opportunity.
Alliance in Motion Global, through itself, Empowered Consumerism and OrbiXVictus, is one of longest-running MLM pyramid schemes in the Philippines to date.
Whereas securities fraud in the Philippines is actively monitored by the Philippine SEC, unfortunately whoever's in charge of pyramid regulation doesn't seem to be doing their job.