Alex Reinhardt trying to reboot collapsed Ponzi as Ultima

Serial Ponzi scammer Alex Reinhardt is trying to reboot his collapsed Ultima Ponzi scheme.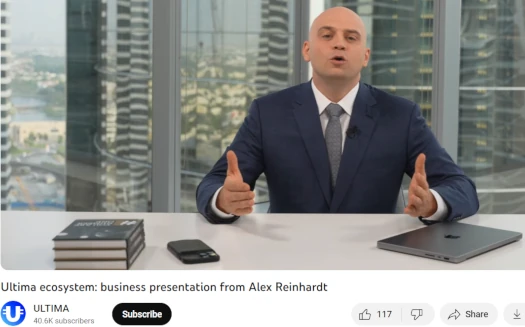 Reinhardt latest ruse sees him pitch a new Ultima "smart blockchain".
That of course is just crypto jargon that doesn't mean anything. In reality it's just an excuse to restart Ultima, with the hope of continuing to defraud consumers.
Existing Ultima investors are bagholders. New investors will need to be recruited to offload those bags onto, and for that to happen Reinhardt has come up with his "new blockchain" pitch.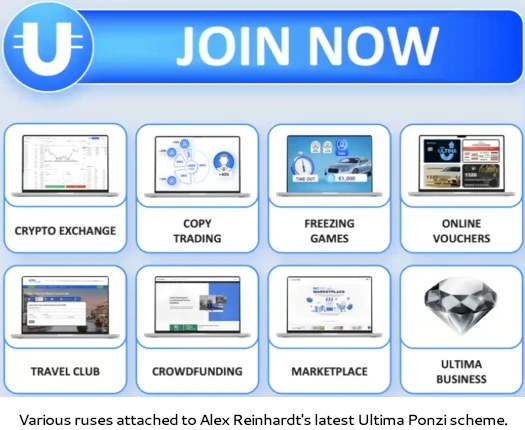 From August 2023, Ultima's reboot is supposed to launch within six months. That's now been pushed back to April 2024.
In late October, a new Ultima shitcoin was launched to furnish Reinhardt's new Ponzi scheme. As with previous iterations of Reinhardt's Ponzi scheme, wash trading is used to create an artificial coin price.
Since launch, the bots appear programmed between $9 to $11 million in trades a day (this might sound high but it's just Reinhardt trading back and forth with himself).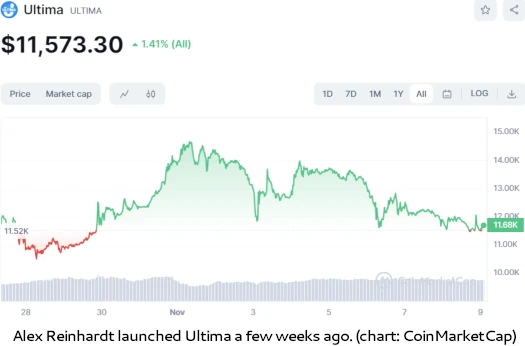 The marketing pitch is Ultima's new shitcoin will pump to $100,000 a coin.
New investment packages see Reinhardt hoping to fleece new investors out of €1100 to €110,000 euros.

As opposed to its manipulated exchange value that runs into the thousands, Ultima is being flogged to PlatinWorld bagholders for just 10 cents each.
"Daily rewards" are paid to Ultima investors, with tokens created out of thin air. The ruse for this is some "liquidity pool"…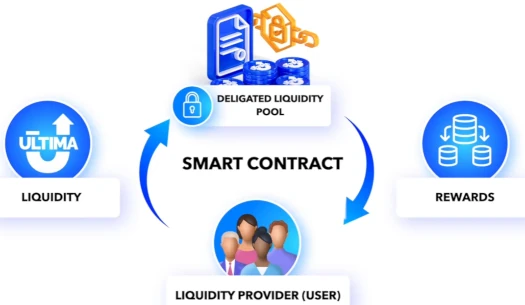 …and "split" nonsense: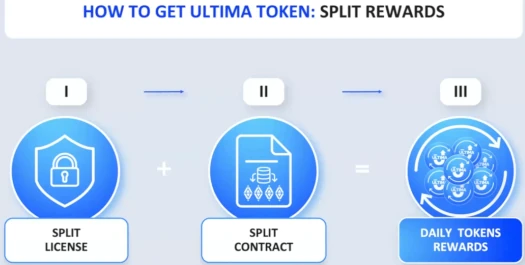 Attached to the Ultima investment scheme is of course another MLM compensation plan: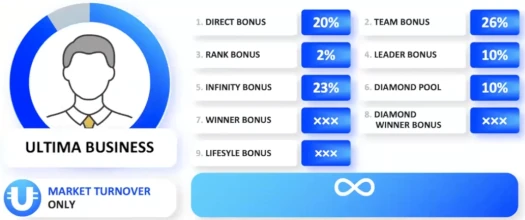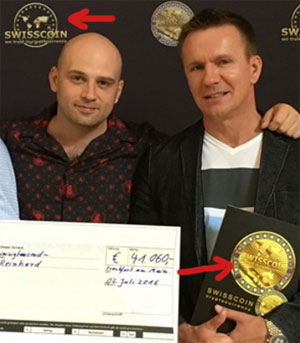 Alex Reinhardt began MLM crypto Ponzi scamming as an investor in SwissCoin (circa 2015-2016).
When that collapsed he got into running Ponzi scams himself, first with PlatinCoin in 2017.
PlatinCoin collapsed in late 2019. Reinhardt eventually rebooted as PlatinWorld in mid 2021.
PlatinWorld saw platincoin abandoned in favor of PlatinCoin Ultima (PLCU).
The PLCU iteration of Reinhardt's Ponzi scheme collapsed in late 2022. This prompted a reboot of the PLCU iteration in January 2023.
As PLCU began to immediately collapse, PLCUC was launched to keep the scam going.
This effectively marks the collapse of Reinhardt's MLM crypto Ponzi scamming, until he began promoting Ultima a few months ago.
For reference, Reinhardt pitched his last victims on the same "$100,000 a coin" promises as he's doing with Ultima: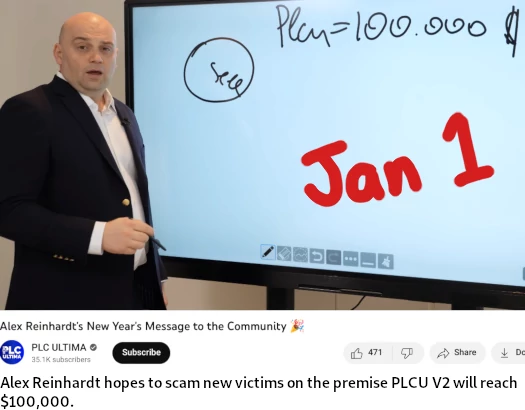 Here's how PLCU is doing: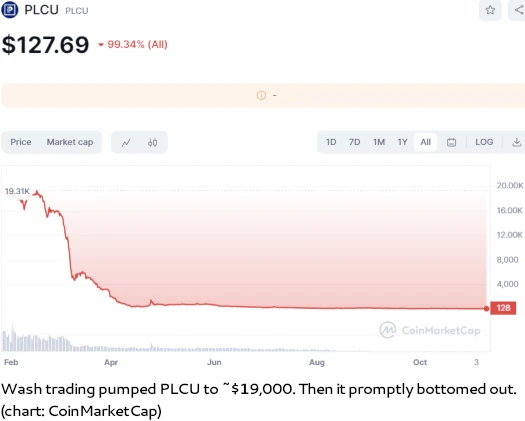 Things are even more silly with PLCUC: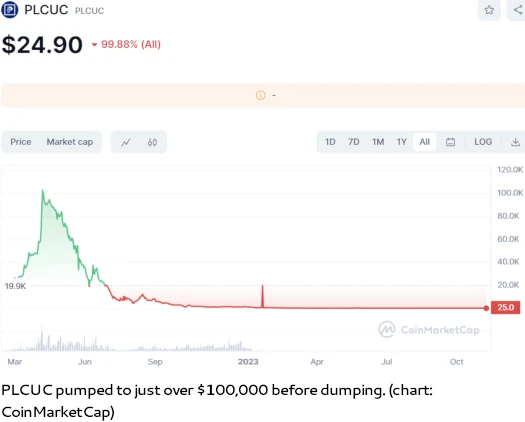 With it being unlikely Reinhardt is going to lure a considerable amount of new investors in, expect the same ULTIMA trajectory once the wash trading bots are turned off.
PlatinWorld bagholders, gullible enough to invest in Reinhardt's schemes again, should expect to lose even more money.
Believed to originally be from Germany, Reinhardt fled to Dubai in 2021. It is from Dubai, the MLM crime capital of the world, that Reinhardt runs his various MLM crypto Ponzi schemes.
Update 11th November 2023 – Alex Reinhardt has also launched Banqiro, a separate MLM crypto Ponzi scheme.
Update 26th November 2023 – Banqiro has collapsed.