Agreed preliminary injunction entered against Eric Pinkston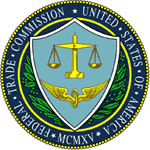 The FTC and Eric Pinkston have reached a preliminary injunction agreement, resulting in an agreed injunction granted on April 20th.
Last month the FTC sued Pinkston for promoting and profiting off of the Bitcoin Funding Team and My7Network scams.
As per the agreement, the court acknowledges that the FTC has an "ultimate likelihood of success".
The FTC has shown a likelihood that it will ultimately succeed on the merits.

Based upon the audio and video recordings, website screen shots, website captures, consumer declarations, investigator declarations, an expert declaration, and other evidence submitted by the FTC, there is good cause to believe that Defendant Eric Pinkston has engaged in and is likely to engage in acts or practices that violate Section 5(a) of the FTC Act.
As per the injunction, Pinkston is prohibited from engaging, participating or assisting others to participate in pyramid and/or Ponzi schemes.
The order requires Pinkston to disclose and any all assets to the FTC.
Identified assets will remain frozen, including any cryptocurrency balances he has stashed away.
As far as I can see, Pinkston's preliminary injunction reads much the same as the one previously granted against co-defendants Scott Chandler, Louis Gatto and Thomas Dluca.
Pinkston's cooperation with the FTC however seems to have included a fund release agreement.
As per an Agreed Motion to Release Funds also filed on April 20th, Pinkston gains access to $2322 held in a Citizens Bank & Trust account.
The stated reason for the release is "necessary living expenses".
In related news, on April 19th Thomas Dlcua filed an answer to the FTC's complaint.
The same day Louis Gatto filed a Motion to Dismiss for Failure to State a Claim.
When it comes to MLM fraud I've yet to see one of these motions prevail.
Typically the defendant asserts no claims have been made against them, the regulator points out specific claims made in their complaint and the motion is dismissed.
Given the court has already asserted the FTC is likely to win on the merits of its presented case, I don't see Gatto's motion playing out any different.
Stay tuned…