Eric Pinkston's lawyers want out, Judge denies motion to withdraw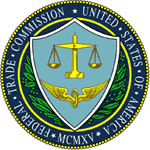 Eric Pinkston's lawyers have had enough and want out.
Unfortunately for them though Pinkston doesn't appear to have consented, meaning his lawyers are stuck until replacement representation has been found.
Pinkston , a resident of north-east Missouri, was sued by the FTC in early 2018.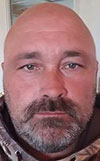 The FTC alleges Pinkston (right) and his co-defendants promoted fraudulent schemes, through which they collectively scammed the public out of millions of dollars.
In response to the FTC's motion for an injunction, Pinkston initially filed a "I knew nothing!" objection.
After realizing that "the FTC has an "ultimate likelihood of success"" in their case against him, Pinkston negotiated an agreed preliminary injunction.
The agreed injunction also saw Pinkston given access to frozen funds, in exchange for his cooperation (his co-defendants had injunctions ordered against them despite also playing dumb).
Pending settlement between the parties, the FTC's case is slowly moving toward trial.
On January 25th, Pinkston's lawyers filed a motion requesting permission to withdraw representation.
Di Pietro Partners don't explicitly state why they want out, but do cite rules 3 and 4 of Rule 4-1-16(b) of the Rules Regulating the Florida Bar.
Rules 3 and 4 of 4-1-16(b) respectively state;
(3) the client fails substantially to fulfill an obligation to the lawyer regarding the lawyer's services and has been given reasonable warning that the lawyer will withdraw unless the obligation is fulfilled;

(4) the representation will result in an unreasonable financial burden on the lawyer or has been rendered unreasonably difficult by the client.
Even without case related specifics the two cited rules leave little to the imagination.
Di Pietro Partners, LLP has irreconcilable differences with its Client regarding the terms and conditions under which it will continue to provide representation in this matter.

Additionally, continuing to represent the Client will result in an unreasonable financial burden on the firm given the Client's financial circumstances and that of the Firm.
In an order made later the same day, Chief Judge Moore noted Di Pietro Partners failed to specify whether Pinkston consented to their withdrawal.
The Court cannot allow Di Pietro Partners to withdraw as counsel until such time as suitable replacement counsel is found.

Di Pietro Partners are officers of the Court and are this Court's means of communication with Defendant Eric Pinkston.
Beyond relaying messages to and from the court I can't imagine Di Pietro Partners putting too much effort into Pinkston's defense going forward, so looks like he's going to have to find new representation either way.