18K Ronaldinho Ponzi collapses, investors sue

18K Ronaldinho has collapsed, leaving investors unable to withdraw imaginary returns.
This has prompted several affiliates to launch legal action against the Ponzi scheme, naming Ronaldinho Gaúcho as a defendant.
18K Ronaldinho popped up on BehindMLM's radar late last year. The company promised investors up to 0.99% a day on $30 to $12,000 investments.
Famous Brazilian footballer Ronaldinho was initially named an Ambassador for the scam: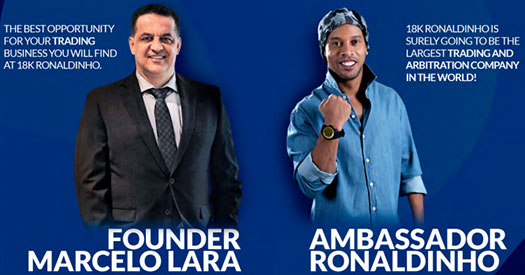 Shortly after our review however, Ronaldinho claimed his likeness was being used without permission.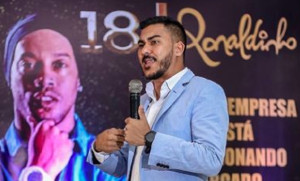 18K Ronalinho founder Marcelo Lara and top recruiters Bruno Rodrigues Alcantara (right), Raphael Horacio Nunes de Oliveira and Athos Trajano da Silva are also named defendants.
The lawsuit, filed by the Institute for Consumer Defense (IDEC) on behalf of around 150 victims, seeks R$300 million in damages ($69.8 million).
Whether this represents actual losses or promised returns that never existed is unclear.
Interestingly, IDEC is representing 18K Ronaldinho victims from Brazil, the US, Portugal and Italy.
Although 18K Ronaldinho was primarily targeted at Brazil, its owner Marcelo Lara is believed to be based out of Florida.
Whether US authorities are investigating Lara and 18K Ronaldinho is also unclear.
According to a report by UOL, Lara maintains 18K Ronaldinho collapsed due to "fraud".
(Lara) has promised to return the amount invested in watches and shares of other companies, but customers say that, so far, the promises have not come true.
Knockoff watches and shares in worthless companies. Oh goodie…