US cracking down on crypto scams through Operation Crypto-Sweep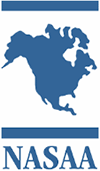 The North American Securities Administrators Association announced Operation Crypto-Sweep on Monday.
Through Operation Crypto-Sweep, NASAA has revealed seventy cryptocurrency company investigations.
NASAA members from more than 40 jurisdictions throughout North America participated in "Operation Cryptosweep," which to date has resulted in nearly 70 inquiries and investigations and 35 pending or completed enforcement actions related to ICOs or cryptocurrencies since the beginning of May.
As above, around half of the investigations are completed or pending enforcement.
For those unfamiliar with the association, NASAA describe themselves as
a voluntary association whose membership consists of 67 state, provincial, and territorial securities administrators in the 50 states, the District of Columbia, Puerto Rico, the U.S. Virgin Islands, Canada, and Mexico.
I believe some of Operation Crypto-Sweep's investigations have pertained to MLM cryptocurrency schemes (at a state level), however I can't say for sure.
As of yet NASAA hasn't confirmed exactly which companies they've targeted.
This year in particular I've found myself reviewing more MLM cryptocurrency schemes than ever, most of which are primarily promoted by US citizens hiding out abroad.
Over the last month the rate of new MLM cryptocurrency schemes has cooled. Several previously launched scams have taken root however and are currently in the building phase.
According to NASAA President Joe Borg;
The actions we've taken to date are just the tip of the iceberg.

You're going to see in this space a lot more collaboration and cooperation going forward.
Hopefully part of the NASAA's investigative iceberg is the BitConnect Ponzi scheme.
Despite investor losses potentially running into the billions, as of yet no public regulatory action against BitConnect or its promoters has been announced.
Of BitConnect's top US net-winners who haven't gone into hiding, they continue to make YouTube videos in which they boast about "being set for life".
As MLM ICO lending cryptocurrency scams have fallen out of favor, focus has switched to promotion of Ethereum "smart contract" Ponzi schemes.
Reflecting on challenges NASAA and US authorities have in investigating cryptocurrency scams, Borg told the Washington Post, "A lot of times you don't know who the victims are unless they call you up."
Hopefully as investigative methods are refined, we'll see increased and more effective targeting of MLM cryptocurrency scams.