William Apostelos' trial delayed till April, 2017 (Genesis Acquisitions)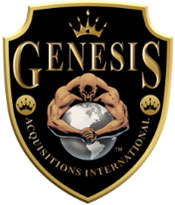 William Apostelos, the man behind the Genesis Acquisitions Ponzi scheme, was scheduled to face trial on February 6th.
Citing the need for ore 'time to adequately prepare this complex case for trial' and 'review a government document recently presented', Apostelos asked for a continuance on January 23rd.
The DOJ didn't object to the motion and it was granted on February 1st. A new trial date has been scheduled for April 4th.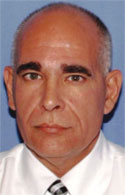 The government document Apostelos (right) refers to in his motion is not elaborated on. As per proceedings held on January 23rd however, the DOJ have stipulated that 'no further plea negotiations will be considered after February 3rd.
Apostelos hasn't filed a plea since, so we can assume the case is going to trial.
Looking forward, a Final Pretrial Conference has been scheduled for March 13th.
Stay tuned…
Update 11th February 2017 – On February 10th William Apostelos plead guilty to wire and mail fraud. He is facing up to fifteen years in prison and is scheduled to be sentenced on June 30th.