SEC seek default judgement against DFRF & Valdes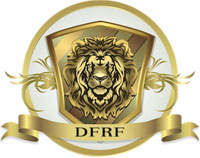 Two defendants in the DFRF Enterprises Ponzi bust have failed to respond to the SEC's complaint, DFRF Enterprises itself and Heriberto C. Perez Valdes.
Left with no other recourse, the SEC has now moved for a Motion of Entry of Default against DFRF and a Motion for Default Judgment against Valdes.
DFRF Enterprises as an entity is pretty much done for. It was a shell company owner Daniel Filho used to launder millions of dollars in Ponzi funds through.
With Filho himself facing criminal and civil charges, it's not unexpected that he's all but abandoned DFRF.
As per the SEC's DFRF filing, Valdes' role in DFRF Enterprises saw him responsible
for "all administrative and executive work".

He is also an administrator of Platinum Swiss Trust, a purported Swiss private bank that is not actually authorized to conduct banking activities in Switzerland.

He has made materially false and misleading statements about DFRF in public meetings and videos posted on the internet.
Valdes has not been seen or heard from in public since the SEC filed against DFRF Enterprises back in July.
Since then, the SEC have been
unable to confer with defendant Valdes, because he is not represented by counsel, his whereabouts are unknown, and the Commission has no means of contacting him.
If you ask me, sounds like he's done a runner (which will no doubt eventually catch up with him).
Now that Valdes has been defaulted, the Commission's factual allegations against him must be taken as true, and its claims must be considered established as a matter of law.
As per the SEC filing, Valdes will be up for over a half million dollars plus interest if default judgement is granted.
The SEC are also requesting that Valdes be subject to a preliminary injunction.
Here, the need for a permanent injunction as to Valdes is compelling, given the egregious and long-term nature of his misconduct.

He was an integral part of a year-long unregistered offering that raised approximately $22.8 million from more than 1,750 investors.

The offering was based on material misrepresentations including, among other things, that DFRF was engaged in lucrative gold mining, and that – thanks to Valdes – DFRF had a line of credit with a Swiss private bank enabling it to triple its available funds and pay 15% to investors each month.

Valdes met with investors to promote DFRF and appeared in several videos claiming to represent the Swiss bank that supposedly provided the line of credit.

He must have known, or was at least reckless in not knowing, that there was no line of credit. He profited handsomely from his involvement in DFRF – to the tune of more than $550,000.

He has not acknowledged the wrongfulness of his conduct – indeed, he has ignored the present litigation entirely.
Civil penalties in excess of $160,000 per violation are also being sought.
Valdes has already had a motion of default entered against him, hence the motion now for specific penalties. A similar motion against DFRF Enteprises will likely follow sometime next month.
Stay tuned…
Footnote: Our thanks to Don@ASDUpdates for providing a copy of the SEC's "Motion for Entry of Default" against DFRF Enterprises and "Motion for Default Judgment" against Heriberto Valdes, both filed on October 21st.