Nu Skin confirm SEC investigation (Chinese shenanigans)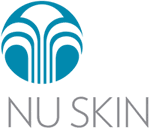 Back in November 2014 it was revealed, through a Freedom of Information request, that Nu Skin was under SEC investigation.
Nu Skin have since failed to address the investigation, or even acknowledge its existence… until now.
Breaking their silence, in a recently filed regulatory filing Nu Skin are claiming they were only made aware of the SEC investigation last month (???).
The SEC has advised us that the existence of the investigation should not be construed as an indication by the SEC or its staff that we or any of our officers or directors had violated any of the federal securities laws.

This investigation is at an early stage, could expand beyond its current scope and, regardless of its outcome, could adversely affect our business," Nu Skin said in the "Risk Factors" section of its SEC filing detailing its first-quarter results.
As to the investigation itself, it appears to be related to a donation (bribe?) Nu Skin 'made to a local charity before the company faced media scrutiny in China.'
Following government reports in January last year suggesting Nu Skin was operating a pyramid scheme, another $781,000 "donation" was made in March.
As part of the settlement reached between Nu Skin and the Administration of Industry and Commerce in Shanghai, Nu Skin suspended its Chinese opertaions pending further review.
Nu Skin then made some adjustments to its Chinese operations and reopened its doors in May.
Under Nu Skin's new Chinese business model (read: no more "brainwashing" recruitment events), the company reported Chinese 2014 sales revenue plummeted 58% ($78.8 million USD).
How deep the SEC investigation will run remains to be seen, but for now it looks like they've started with Nu Skin's Chinese donations.
No doubt what the company got in exchange for these donations will be scrutinized, with anything untoward resulting in possible enforcement actions at some point in the future.
Stay tuned…