Nu Skin under SEC investigation, enforcement pending?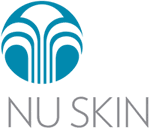 Details on this one are currently sketchy.
Last year in September, Probes Reporter contacted the SEC regarding possible "investigative activity" and were advised there was none.
In what appears to be an annual check, Probes Report contacted the SEC again recently and the agency acknowledged 'some sort of investigative activity' was taking place.
Probes Reporter filed a Freedom of Information Act request, which the SEC denied on the basis that 'the responsive matter remains open and that releasing the withheld information could reasonably be expected to interfere with the on-going enforcement proceedings'.
In line with the SEC's policies and procedures, officially there's no information available on the currently open investigation. At the time of publication, Nu Skin themselves have thus far acknowledged the investigation too.
The company has not previously disclosed it was under investigation, with what Nu Skin is being investigated for and for how long remaining unknown for now.
This is in contrast to earlier this year when Herbalife, to their credit, voluntary disclosed that it was under FTC investigation.
One can only wonder why Nu Skin are wanting to keep the details of this SEC investigation under wraps.
Just last Wednesday Nu Skin CEO Truman Hunt told analysts
to our knowledge, the SEC has not opened a formal investigation nor made any request for the production of documents.
The plot thickens.
Back in January this year Nu Skin came under fire in China for being a pyramid scheme. After a number of wheels were greased, the company and its top Chinese affiliates were handed down a paltry $781,000 fine.
Are we going to see similar pyramid scheme charges filed by the SEC some time in the near future?
Stay tuned…