China fines Nu Skin and affiliates $781,000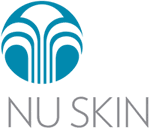 A week ago Nu Skin advised that it 'would likely be fined by Chinese regulators'. The predicted fines stemmed from an investigation was launched after Chinese media reported on suspicious business activity.
Back in January the state press agency Xinhua ran a series of reports that accused Nu Skin and their affiliates of "brainwashing" their affiliates, making false marketing claims and citing false government endorsement of the business.
In initial response to the media coverage, Nu Skin China 'voluntarily suspended business promotional meetings and applications for new sales representatives'.
Now, in an "update on regulatory reviews", Nu Skin has revealed fines just shy of $800,000 have been handed out.
Following an investigation by the Administration of Industry and Commerce ("AIC") in Shanghai,
Nu Skin China was penalized in the amount of US $524,000 (RMB 3.26 million) for the sale of certain products by individual direct sellers that, while permitted for sale in Nu Skin China's retail stores, were not registered for the direct selling channel.

Nu Skin China was also fined US $16,000 (RMB 100,000) for product claims that were deemed to lack sufficient documentary support.

The company understands that six of its sales employees have been fined for unauthorized promotional activities in an aggregate amount of US $241,000 (RMB 1.50 million).
Nu Skin is claiming that they are 'not aware of any other material enforcement investigations currently pending in China'.
At last count Nu Skin has around 2 million affiliates in China, but no figures have ever been released covering their retail figures. I'd like to predict China might further investigate Nu Skin's obvious recruitment-driven business model, but given they've turned a blind eye thus far I'd say it's unlikely.
It seems these recent fines were more a response to fraudulent claims of government endorsement and the company selling products they hadn't registered to sell via their MLM distribution channels. I imagine after a gentle scolding of their top Chinese affiliates, Nu Skin will revert back to their "fanatic" drum-beating recruitment drives.