Nu Skin stop Chinese pyramid scheme, profit drops 63%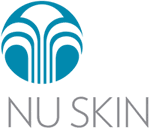 Early last year saw Chinese regulators move in on Nu Skin.
Suspecting it of conducting pyramid scheme operations in China, the company's affiliates were also running amok and making all sorts of false claims to bring in new recruits.
Long story short? Nu Skin suspended its Chinese business operations pending a formal review and, along with some of its top Chinese affiliates, was fined $781,000.
Nu Skin resumed Chinese business operations on May 1st, claiming to have reined in its local business practices and affiliates. Thus far they've managed to avoid further regulatory scrutiny in China.
As a company however, turns out that while $781,000 might sound like a paltry fine for a company that generates hundreds of millions of dollars in revenue, losing $78.8 million from your bottom-line? Not so much.
As I see it, the big question for Nu Skin going forward is whether or not business activity in China will continue to decline, or whether the company can rebound.
At the heart of the answer to that is the extent to which Nu Skin has put a stop to pyramid scheme recruitment taking place in China.
Quite obviously, Nu Skin's Chinese business operations were fueled by rampant affiliate recruitment, with not much retail activity taking place.
The company claims to have addressed the issue, but to what extent?
We know that in 2014 revenue generated in China fell 56%. Is that figure going to further decrease in 2015, or will it stabilize and eventually show signs of growth?
And if it does, is that because of strong retail sales? Or because Nu Skin affiliates in China were only subject to pseudo-compliance and have gone back to their drum-beating recruitment drives?
Perhaps the recruitment is more covert now that Chinese regulators have given the arena style spectacles Nu Skin's Chinese affiliates previously held. And if so, how long till Nu Skin again finds itself in regulatory hot water there again?
What with the SEC having recently confirmed they are investigating the company back in the US, 2015 might turn out to be quite an interesting year for Nu Skin.
A big question mark looms over whether Nu Skin's business practices in China are deployed elsewhere in the world.
Stay tuned…